ESPN President Addresses Robert Lee Controversy: 'Disappointed' Good Intentions Were 'Hijacked'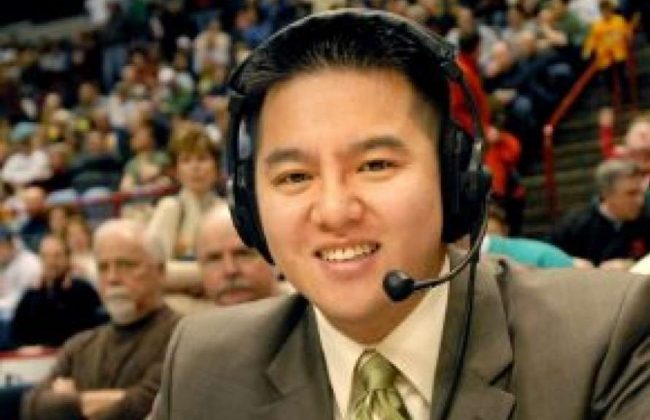 In the wake of the public relations fiasco surrounding ESPN's decision to re-assign Asian-American commentator Robert Lee from a University of Virginia game, ESPN President John Skipper sent an email to employees addressing the matter.
Social media has been lit up with hot takes over the network's decision to have Lee call another game over its concerns that with the Uva game being in Charlottesville, Lee's name would create outrage or unnecessary attention. Many conservative commentators have absolutely assailed this situation, with at least one claiming this reveals "peak stupid" on the left.
Below is the email Skipper sent to his staff:
Given the amount of media attention being generated by one of the countless, routine decisions our local production teams make every day, I wanted to make sure you have the facts. There was never any concern – by anyone, at any level — that Robert Lee's name would offend anyone watching the Charlottesville game.

Among our Charlotte production staff there was a question as to whether – in these divisive times — Robert's assignment might create a distraction, or even worse, expose him to social hectoring and trolling. Since Robert was their primary concern, they consulted with him directly. He expressed some personal trepidation about the assignment and, when offered the chance to do the Youngstown State/Pitt game instead, opted for that game — in part because he lives in Albany and would be able to get home to his family on Saturday evening.

I'm disappointed that the good intentions of our Charlotte colleagues have been intentionally hijacked by someone with a personal agenda, and sincerely appreciate Robert's personal input and professionalism throughout this episode.
These comments echo much of what an unnamed ESPN executive sent journalist Yashar Ali yesterday regarding the reasons for the network deciding to re-assign Lee.
[image via ESPN]
—
Follow Justin Baragona on Twitter: @justinbaragona
Have a tip we should know? tips@mediaite.com