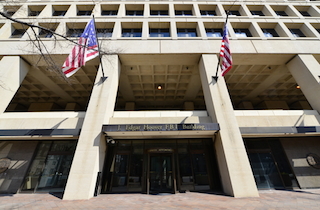 Usually the worst thing that happens when you stumble across a fake news website is you share a hoax article about Judd Nelson dying.
But you could be in the midst of an FBI sting. In documents obtained by the Electronic Frontier Foundation this week, the Federal Bureau of Investigation was revealed to have created a fake version of the Seattle Times' website to nab a suspect in 2007.
The mark: someone who had been making bomb threats to a local high school. The FBI created a fake news story about bomb threats and sent it to a suspect's MySpace page; when the suspect clicked on the link his information was captured by the FBI. The suspect, a juvenile, was arrested.
If you think the Seattle Times is pissed about this, boy are you right. "We are outraged that the FBI, with the apparent assistance of the U.S. Attorney's Office, misappropriated the name of The Seattle Times to secretly install spyware on the computer of a crime suspect," Seattle Times editor Kathy Best told her paper. "Not only does that cross a line, it erases it."
The FBI said the sting was undertaken to prevent school bombings of the kind that had occurred in the Pacific Northwest before. "Use of that type of technique happens in very rare circumstances and only when there is sufficient reason to believe it could be successful in resolving a threat," the agency's Seattle director said.
[h/t Seattle Times]
[Image via Shutterstock]
——
>> Follow Evan McMurry (@evanmcmurry) on Twitter
Have a tip we should know? tips@mediaite.com