Former Romney Classmate Describes 'Pack Of Dogs' Who Were 'Bullying Supreme'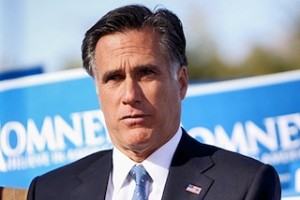 The latest outrage in the political theater that is general election campaigning is about Mitt Romney's high school years. The Washington Post published a story about Romney's high school bullying, detailing an incident that Romney said he doesn't remember. ABC News reached out to former classmates of Romney's, and several of them didn't have the most positive things to share.
RELATED: ABC News: HS Friend Accuses Romney Of 'Lying' Over Bullying Incident
The incident in question, according to former classmate Phillip Maxwell, is the time Romney held scissors to the hair of a student, presumed to be gay, who was being pinned to the ground. According to ABC News, "Maxwell said he held the boy's arm and leg, describing he and his friends as a 'pack of dogs.'"
Maxwell further said, "Oh my god, are you kidding?… I castigated myself regularly for not having intervened. I would have felt a lot better about myself had I said hey, enough." The look on the student's face, he said, was one he'll "never forget."
"When you see a victim, the sense of trust betrayed in this boy who was perfectly innocent for being different," he said. "This was bullying supreme."
Maxwell said he's been good friend's with Romney, whom he calls a "wonderful" and "very bright," but added at the incident speaks to Romney's "character," making it relevant to the presidential campaign.
On the flip side, two other students said Romney liked to joke, but wasn't mean spirited. "He would never go out and do anything mean spirited. Clownish, yes. Never mean," said Richard Moon. Another, John French, remarked, "Mitt never had a malicious bone in his body – trying to imply or characterize him as a bully is absurd."
(H/T ABC News)
Have a tip we should know? tips@mediaite.com