Geraldo Rivera Resigns from Position at Yale Over Calhoun College Name Change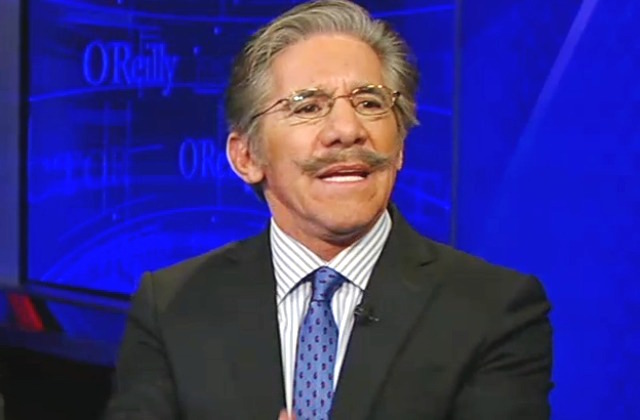 Geraldo Rivera tweeted yesterday that he's resigned from his position at Yale after the university announced it would be changing the name of Calhoun College.
For a while now, students and activists have pushed for Yale to change the name of the college because John C. Calhoun was a proponent of slavery. Last year, Yale President Peter Salovey made this argument for why the name shouldn't be changed:
Removing Calhoun's name obscures the legacy of slavery rather than addressing it.

Ours is a nation that continues to refuse to face its own history of slavery and racism. Yale is part of this history, as exemplified by the decision to recognize an ardent defender of slavery by naming a college for him. Erasing Calhoun's name from a much-beloved residential college risks masking this past, downplaying the lasting effects of slavery, and substituting a false and misleading narrative, albeit one that might allow us to feel complacent or, even, self-congratulatory. Retaining the name forces us to learn anew and confront one of the most disturbing aspects of Yale's and our nation's past. I believe this is our obligation as an educational institution.
However, after much discussion about this topic, Yale decided to change the name after all. Salovey explained the new rationale thusly:
Today I write to announce that the name of Calhoun College will be changed, and that we will honor one of Yale's most distinguished graduates, Grace Murray Hopper '30 M.A., '34 Ph.D., by renaming the college for her. The university's board of trustees—the Yale Corporation—and I made this decision at our most recent meeting. The decision to change a college's name is not one we take lightly, but John C. Calhoun's legacy as a white supremacist and a national leader who passionately promoted slavery as a "positive good" fundamentally conflicts with Yale's mission and values. I have asked Jonathan Holloway, dean of Yale College, and Julia Adams, the head of Calhoun College, to determine when this change best can be put into effect.
Rivera took to Twitter to announce his resignation and explain his rationale — a frustration with growing political correctness:
Resigned yeterday as Associate Fellow of #CalhounCollege at #Yale. Been an honor but intolerant insistence on political correctness is lame.

— Geraldo Rivera (@GeraldoRivera) February 12, 2017
Slavery was abhorrent sin.Will #Yale students now petition to change name of #USA capital? #Washington was a slave holder as was #Jefferson

— Geraldo Rivera (@GeraldoRivera) February 13, 2017
To judge a 200 yr old early 19th century historic figure by standards of the 21st century as #Yale is doing is more Orwellian than inspired

— Geraldo Rivera (@GeraldoRivera) February 13, 2017
His ideas are repugnant but #CalhounCollege name change would shock #JFK who named John C Calhoun 1 of 5 "greatest"all-time senators in 1957

— Geraldo Rivera (@GeraldoRivera) February 13, 2017
[image via screengrab]
——
Follow Josh Feldman on Twitter: @feldmaniac
Have a tip we should know? tips@mediaite.com
Josh Feldman - Senior Editor