Gingrich: Trump Needs to Close White House Press Room Because the Media Is 'Corrupt'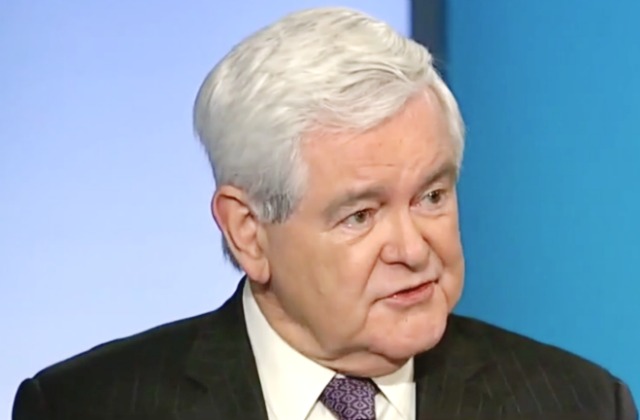 Recently, President Donald Trump has taken to Twitter and told Fox News that he feels it may be a good idea to stop holding White House press briefings. Besides saying it was difficult for his press team to be accurate because he's so active, Trump also believes it might be better for the White House just to release written reports and for him to hold infrequent press conferences.
Today, one of his campaign advisers backed that idea, explaining that the media is the main reason for his problems because they wake up every morning to damage his presidency.
Speaking to Politico, ex-Speaker of the House Newt Gingrich said that the president should "close down the White House press briefing room." He added that the White House should only speak directly to the public because of how awful the press is.
"I am personally offended by the American news media. I think it is destructive and disgusting. It is a danger to the country right now," Gingrich said. He also said the press should be banished to a nearby Starbucks and that Spicer should take questions from the American people. "Just say to the American people, you get to choose," Gingrich said.

Closing the press briefing room would send a message to the country "that the media is a corrupt institution and he is tired of being harassed by people whose only interest is making him look bad."
Gingrich would also add that reporters were "nuts" and should not publish anything from anonymous sources. He especially took issue with the coverage by CNN, claiming that it could cause problems around the world because it is "totally misleading and totally false." He added, "The damage the news media is doing to the United States is despicable."
Since leaving Congress, Gingrich has spent quite a bit of his time working for the media, with stints at CNN and Fox News.
[image via screengrab]
—
Follow Justin Baragona on Twitter: @justinbaragona
Have a tip we should know? tips@mediaite.com