Giuliani Trashes Avenatti Over Claims About Cohen-Russia Money: He's a 'Guy Who Books For SNL'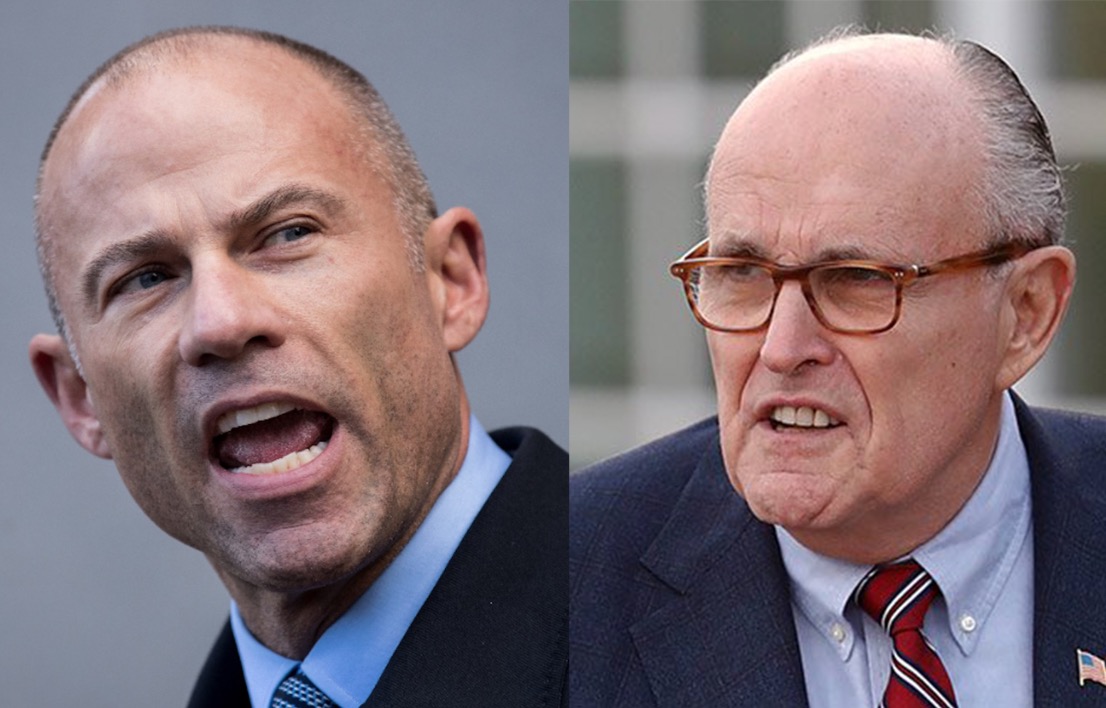 Rudy Giuliani took shots at Michael Avenatti on Tuesday night, after Stormy Daniels' lawyer made a stunning claim about Michael Cohen.
Avenatti took to Twitter on Tuesday evening to allege that a company tied to a Russian oligarch paid Cohen, President Donald Trump's personal attorney, $500,000 in 2017.
The news was first revealed by Avenatti — who is representing porn star Stormy Daniels in her case against Cohen, who paid her $130,000 in 2016 to keep quiet about an alleged affair with Trump — and later confirmed by the Daily Beast and The New York Times.
And when Bloomberg reached out to Giuliani, Trump's pugnacious new attorney, for comment by telephone, he trashed Avenatti.
"I have no idea how he would know that. I have no reason to believe that anything he says is true," Giuliani said. "I consider him now sort of a guy who books for Saturday Night Live. The guy is a pretty unsuccessful lawyer — can't remember a case he's ever had that meant anything — and I think he's desperate for money."
Yikes.
Avenatti, himself something of a pitbull, didn't take kindly to Giuliani's swipes, and responded in a tweet.
"Mr. Giuliani – you just called me a 'pretty unsuccessful lawyer' and stated that you 'can't remember a case he's ever had that meant anything.' 1st, you obviously can't remember much. 2nd, check my bio and you will find over a BILLION worth of verdicts and settlements," Avenatti wrote.
Mr. Giuliani – you just called me a "pretty unsuccessful lawyer" and stated that you "can't remember a case he's ever had that meant anything." 1st, you obviously can't remember much. 2nd, check my bio and you will find over a BILLION worth of verdicts and settlements. #dumb

— Michael Avenatti (@MichaelAvenatti) May 8, 2018
Eyes on Fox News for a surprise Giuliani appearance to respond…
[image via screengrab]
Have a tip we should know? tips@mediaite.com
Aidan McLaughlin - Editor in Chief