Glenn Beck: Why Bother Voting at All if GOP Keeps Pushing Christies and Romneys on Us?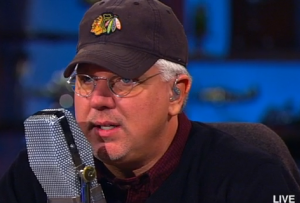 Glenn Beck voiced a big conservative concern on his show Monday: should conservatives bother going to the polls in 2016 if the Republican party settles for another "progressive" like Chris Christie or Mitt Romney? Beck said as far as he's concerned, he's not going to bother voting in 2016, even sending a message to his future self in case he changes his mind.
Beck first mocked Christie and the liberal media love he's been getting, and after playing audio of Christie's balancing act on issues like gun control, said that "progressives treat you like a moron" by talking in soundbites and not being honest about what they think.
Beck doubted the GOP would actually run the New Jersey governor in 2016 ("too many skeletons in the closet"), but said he's just fed up with people like Christie ending up with the Republican nomination, forcing conservatives to choose between two progressives, as Beck sees it.
"I really will not vote for another person––never before in my life have I said this––I just voted in a stupid local election… for the love of peet, I vote! I will not vote for another Republican like Chris Christie or Mitt Romney. I will not vote. I will skip it. I will not cast my vote for that!"
He concluded, "If our choice is Chris Christie or Hillary, we deserve it! We're going down the road to slavery and we deserve it!"
Watch the video below, via BlazeTV:
[photo via screengrab]
— —
Follow Josh Feldman on Twitter: @feldmaniac
Have a tip we should know? [email protected]
Josh Feldman - Senior Editor