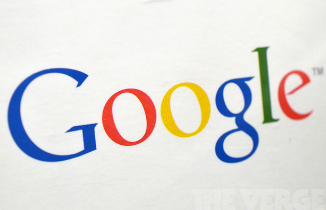 The Internet is a largely free and unregulated frontier at this point, but a recent "transparency report" from Google serves as a reminder that even Western governments can't resist the urge to police speech on the web. According to the report, Western governments, including the United States, have increased their attempts to censor search results and YouTube videos at an "alarming" rate.
"It's alarming not only because free expression is at risk, but because some of these requests come from countries you might not suspect — Western democracies not typically associated with censorship," Google senior policy analyst Dorothy Chou wrote in a Sunday blog post.
"In the second half of last year," Chou continued, "Spanish regulators asked us to remove 270 search results that linked to blogs and articles in newspapers referencing individuals and public figures, including mayors and public prosecutors. In Poland, we received a request from a public institution to remove links to a site that criticized it. We didn't comply with either of these requests."
Google's report finds that in the latter half of 2011, U.S. government agencies sent (in 187 separate requests) asking that Google remove nearly 6,200 individual pieces of content from search results, blog posts or video archives. The rate of removal requests is up 718% from the 757 items the U.S. government asked Google to remove (in 92 separate requests) in the first half of 2011. Alarming increase, indeed.
The report shows that Google complied at least in part with 42% of the removal requests from the United States in the last half of 2011, which is a decrease from previous reports. At one point, in the second-half of 2010, Google said it complied with 87% of U.S. requests to remove content.
The transparency report also shows an increase in governmental requests to take access the Google's data about its users. Surprisingly, Google tends to be comply with those requests much more than the censorship ones.
From July to December 2011, the United States government made more than 6,300 requests for user data, and Google partially or wholly complied with 93% of them. This compliance rate is significantly higher than that with other countries like the United Kingdom (64%), France (44%), and Canada (24%).
Google says the requests are typically related to criminal investigations and "We review each request to make sure that it complies with both the spirit and the letter of the law, and we may refuse to produce information or try to narrow the request in some cases."
Google complied more frequently with U.S.-based requests for information about users than with requests from other countries, according to the report. It complied or partially complied with only 24% of such requests from Canada, 44% from France and 64% from the United Kingdom, for example.
(H/T CNN.com)
>>Follow Andrew Kirell (@AndrewKirell) on Twitter
Have a tip we should know? [email protected]