GOP Senator Says Health Care Breaking Down: 'Things Are Starting to Feel Incoherent'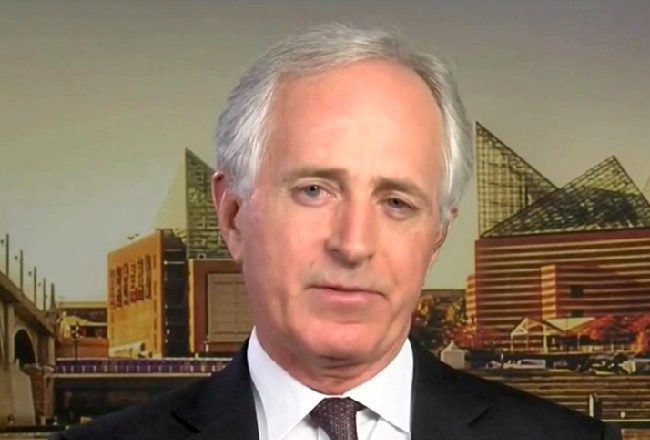 It's no secret that health care has gone from life support to vegetative state to death — and then seemingly back to vegetative state?
Whatever the case, it's bad — so bad in fact that Bob Corker (R-TN) told the New York Times that he and his colleagues were basically adrift.
"Things are starting to feel incoherent," he told the paper of record, "There's just not a lot of progress happening."
That, as the Times aptly noted appears to be an understatement.
Per NYT:
While congressional Republicans' problems stem largely from the chaos at the White House, many reflect fissures within their party over government spending, social issues, immigration and the role of America in the broader international order.

And once again, rather than trying to forge bipartisan alliances with moderate Democrats, Republican leaders appear determined to go it alone with one-party bills that must unite the hard right with the center right.
While Trump has issued a flurry of executive orders, confirmed a Supreme Court Justice and made tremendous progress staffing the federal judiciary, his broader legislative agenda has been stalled in Congress.
After being left for dead twice in the House, Trump and Speaker Paul Ryan were able to muscle a bill through the GOP caucus. The moment was celebrated with a Rose Garden ceremony, although Trump later called the bill's cuts to Medicaid "mean." With only a two Senator margin for effor — and Rand Paul an Susan Collins basically in different parties — the road to final passage appears increasingly grim.
For all the arm twisting and White House lunches, Senate leader Mitch McConnell has failed to corral his caucus to even vote for a motion to proceed on debate. Other Republicans have grumbled that the actual number of Senators willing to vote for the bill is far lower than the threshold needed for passage.
Putting aside seven years of frothing campaign promises, failure to pass a health care bill would gravely jeopardize the planned GOP tax overhaul effort. Many of the "savings" Republicans promise with Obamacare repeal would be funneled into the tax reform effort in the form of massive tax breaks.
[image via screengrab]
Have a tip we should know? tips@mediaite.com