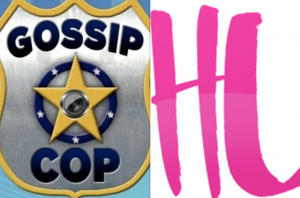 "We believe HollywoodLife willfully makes up some of its stories and, at the least, grossly sensationalizes others."
That's the accusation of sorts from Gossipcop.com about another heavy hitter in the celebrity digerati world: HollywoodLife. The site has come under fire recently from Justin Bieber, who slammed the site for its, "untruthful and hurtful," behavior.
The Canadian popster took to his Instagram page — which boasts 72.1 million followers — with the following takedowns of the controversial site:
GossipCop went as far as to publish a list of ways that users can hold HollywoodLife accountable for what it calls, "…a concerted effort to fabricate reports and manipulate news to drive traffic to the unreliable site." The nine ways that users can rally against Hollywoodlife include:
(1) DON'T Click On HollywoodLife Stories. By clicking on their manufactured articles, you're just rewarding HollywoodLies. That includes clicking links on Twitter, Facebook, Instagram and other social media services.

(2) DON'T Share Links To HollywoodLife. By sharing untrue stories published by HollywoodLife, you're contributing to the distribution of false (and sometimes hurtful) information.

(3) DO Remind Your Social Media Followers Of HollywoodLife's Practices. You can still campaign against the blog on Twitter, Facebook and Instagram without linking to them.

(4) DO Band Together. There is always strength in numbers, and issues like these are best tackled by a community.

(5) DO Reach Out To Advertisers. HollywoodLife seemingly makes up stories to drive up its traffic, which is rewarded by advertising dollars.
For ways to act 6-9 — and the rest of GossipCop's takedown of HollywoodLife.com — head on over to the site's boycott page.
GossipCop is partially owned by this site's owner.
—
Have a tip we should know? tips@mediaite.com