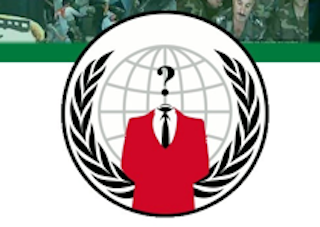 As the forces of Syrian President Bashar al-Assad continue their violent crackdown on protesters, messages of support for the civilians have been flooding in across from the globe. This morning, one came from an unlikely place; the official website of the nation's Ministry of Defense. Unsurprisingly, this was the result of another high profile hack, this one from the infamous "hacktivist" group Anonymous.
The site was hacked to show an image of the group's logo, a man in a suit with a question mark in place of a head. below the image was a message written twice, once in Arabic and once in English:
To the Syrian people: The world stands with you against the brutal regime of Bashar Al-Assad. Know that time and history are on your side — tyrants use violence because they have nothing else, and the more violent they are, the more fragile they become. We salute your determination to be non-violent in the face of the regime's brutality, and admire your willingness to pursue justice, not mere revenge. All tyrants will fall, and thanks to your bravery Bashar Al-Assad is next.

To the Syrian military: You are responsible for protecting the Syrian people, and anyone who orders you to kill women, children, and the elderly deserves to be tried for treason. No outside enemy could do as much damage to Syria as Bashar Al-Assad has done. Defend your country — rise up against the regime! — Anonymous.
At this moment the website appears to be down.
In Syria, the violence has been continuing steadily since al-Assad began the crackdowns last April. The death toll at this point is enormous.
Below is a screen capture of the hack. Larger version found here.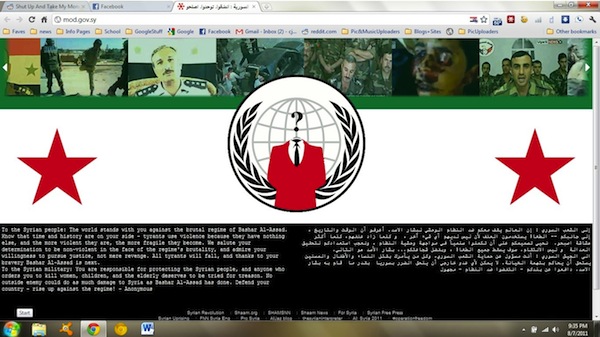 (h/t Washington Post via NPR)
Have a tip we should know? tips@mediaite.com