Hillary Clinton Takes Shot at 'Advocacy Press on the Right' in Profile Reflecting on the Election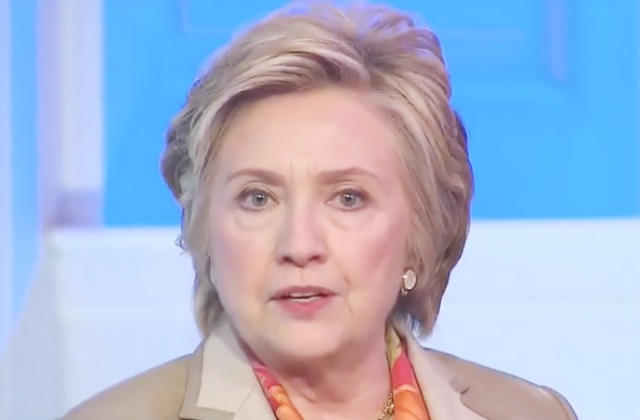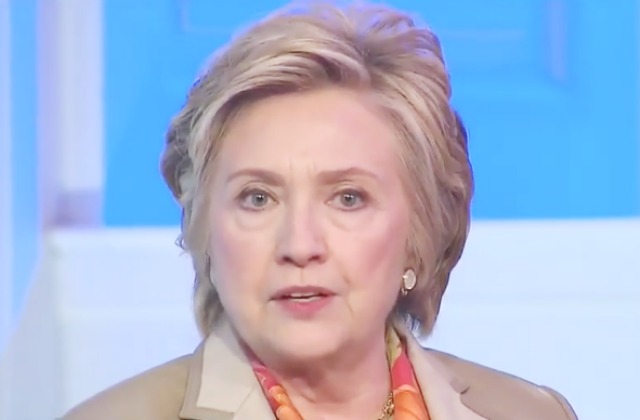 In addition to her commencement address at Wellesley today, there is a new profile of Hillary Clinton out today in which she gets candid about the 2016 election and her state of mind since her loss to Donald Trump.
Clinton spoke to New York Magazine's Rebecca Traister on everything from James Comey––"I am less surprised than I am worried. Not that he shouldn't have been disciplined."––to interactions she's had with women since the election:
"It's been unlike anything I've ever seen," she says. "I mean, it doesn't end. Every time I'm in public — I was having lunch with Shonda Rhimes last week and a woman stopped at the table — well-dressed, probably in her 40s or 50s, and she said, 'I just can't leave this restaurant without telling you I'm just so devastated,' and she just started to cry. I was on the other side of the table, or I would have done what I have done countless times since the election, which is just put my arms around her. Because people are so profoundly hurt. And it is, yes, predominantly women. But men say it in a different way. Men are, 'I voted for you and I don't know what the hell happened.' But for women who supported me or who feel bad that they didn't, not because they voted for somebody else but because they didn't vote …"

This is the dynamic that is perhaps the most intense for Clinton. "Not so much anymore, but in the immediate aftermath, from after the election to probably the first of the year," she says, "I had people literally seeking absolution."
But she also says that "what I was doing was working. I would have won had I not been subjected to the unprecedented attacks by Comey and the Russians, aided and abetted by the suppression of the vote, particularly in Wisconsin."
And like her 2016 opponent, Clinton has some thoughts on the role of the media too:
"Look, we have an advocacy press on the right that has done a really good job for the last 25 years," she says. "They have a mission. They use the rights given to them under the First Amendment to advocate a set of policies that are in their interests, their commercial, corporate, religious interests. Because the advocacy media occupies the right, and the center needs to be focused on providing as accurate information as possible. Not both-sides-ism and not false equivalency."

The impulse toward false equivalency is only getting worse, in her opinion. "The cable networks seem to me to be folding into a posture of, 'Oh, we want to try to get some of those people on the right, so maybe we better be more, quote, evenhanded.'"
Clinton expressed some confusion about why places like MSNBC and The New York Times would be bringing on more conservative voices like, respectively, George Will and Bret Stephens. "They're laughing on the right," she said, "at these puny efforts to try to appease people on the right."
She even sounded off on the idea that she should have gotten angrier on the campaign. Clinton said she doesn't think anger is "a strategy," but then she and Traister had this exchange:
You mean it's not a strategy for you, I clarify. "For me, yeah." She pauses. "But I don't think it's a good strategy for most people."

But this was an election that was, in many ways, about anger. And Trump and Sanders capitalized on that.

"Yes." Clinton nods. "And I beat both of them."
Clinton admits at one point she considered confronting Trump for being so "personally invasive" during their second debate, saying, "I saw him destroy all of his Republican opposition who eventually tried to confront him on a debate stage and he reacted with such contempt. He will gain points, and I will lose points."
You can read the full profile here.
[image via screengrab]
— —
Follow Josh Feldman on Twitter: @feldmaniac
Have a tip we should know? tips@mediaite.com
Josh Feldman - Senior Editor