How to Watch the Eagles-Packers NFL Monday Night Football Game Live Stream Online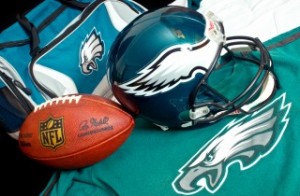 Monday Night Football heads to Philadelphia this week for a match-up between two teams absolutely desperate for a win to remain in the NFC playoff hunt — the Philadelphia Eagles and the Green Bay Packers.
After a promising start to the 2016 season, the Eagles have dropped five of their last seven, and sit at 5-5, all alone in last place in the very competitive NFC East. One bit of good news for the Eagles is that they've gone 4-0 at home this year, and four of their final six games will be played at Lincoln Financial Field. Still, it looks like it might take 10 wins to make the playoffs in the NFC. If that's the case, then a loss tonight would give the Eagles no margin for error the rest of the way.
The Packers, at 4-6, already have no margin for error. They were embarrassed on national TV last Sunday night by Washington, and now must bounce back quickly, or face another national TV humiliation at the hands of an NFC East team. There have been a number of 2015 playoff teams who have disappointed this season; the Cardinals, the Bengals, and the Panthers to name a few. But none, arguably, have been more disappointing than the Packers — who have looked completely lost for extended periods this year.
Kickoff for is set for 8:30 p.m. ET. Sean McDonagh and Jon Gruden have the call. You can catch the action live on ESPN, or stream it online via WatchESPN on your pc, phone, or tablet. The NFL Mobile app offers another way to watch on your phone or tablet. Both apps can be downloaded from the Apple App Store, Google Play, and the Windows Store.
[image via Dean Bertoncelj – Shutterstock.com]
Have a tip we should know? tips@mediaite.com