In Beyoncé's New Year's Audience: Russell Simmons, Tweeting About "Khadafy Party"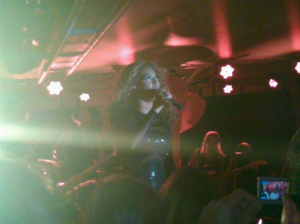 I'm going to go out on a limb here and take away the question mark from the headline of my first post on the Beyoncé-Gaddafi New Year's Eve connection from yesterday morning. Without it, this is what we've got: "Beyoncé New Year's Eve: Performing For Gaddafi Family." Period, full stop.
At this point, we have numerous reports that Beyoncé was paid $2 million to perform for a member/members of the Gaddafi family in the Nikki Beach nightclub on the exclusive party getaway island of St. Barth. (see here, here and here). We know that she performed at Nikki Beach, and we know that there were lots of famous and fabulous and connected people in the audience. The question remains: Was it a Gaddafi who paid her?
Well, apart from the unconfirmed reports above which say that yes, it was, there's what's being said by other people at the party. In the absence of official attributed on-the-record comments, Twitter has been a great resource, often where people (including celebs) go to innocently label pictures of friends and talk about what they're up to. Like DJ Sam Young tweeting about "Jigga, Beyonce & Usher were @ Nikki Beach performing for Gaddafi family" in the wee hours on New Year's Day. And now, like hip-hop impresario and Def Jam founder Russell Simmons tweeting a pic of friends on New Year's, with this description: "Kevin lyles and fiance Erica @ khadafy party .. Beyonce performing in a bit." Shortly thereafter, she did.
I'm guessing Russell Simmons would know whose party he was attending. In addition to Media Takeout hearing about Beyoncé's "Khadafy" payday from a source at the party (same spelling – same source?), in addition to the same reports from Necole Bitchie in Atlanta and the Mirror in the UK, in addition to Brazilian gossip columnist Vivi Mascaro reporting that "como Kadafi, da Líbia" was in the house and in addition to the reports of Mariah Carey being hired in the same role last year….well, it's really starting to add up. Though I'm perfectly willing to be contradicted by Beyoncé's publicist, if she ever gets back to me (three days and counting). Even the Gossip Cop hasn't debunked it!
Anyhow, here's the Twitpic by Simmons mentioned above, plus a few more from his repertoire from St. Barth, including Jay-Z, Usher, Jon Bon Jovi and Paul Allen's yacht. (Find Simmons on Twitter at @UncleRUSH.)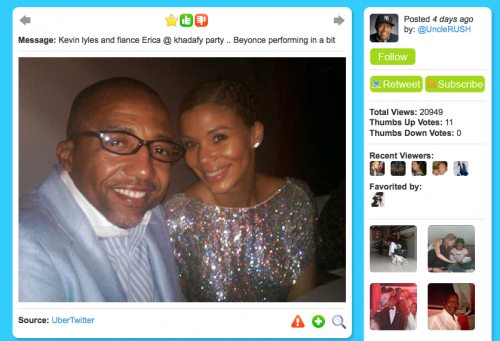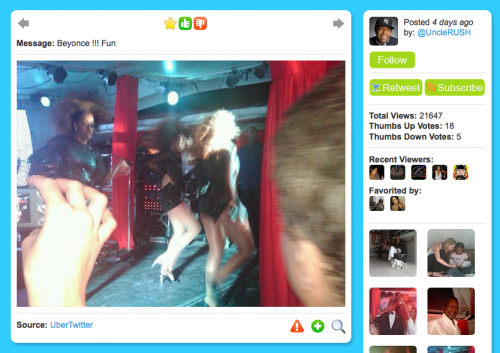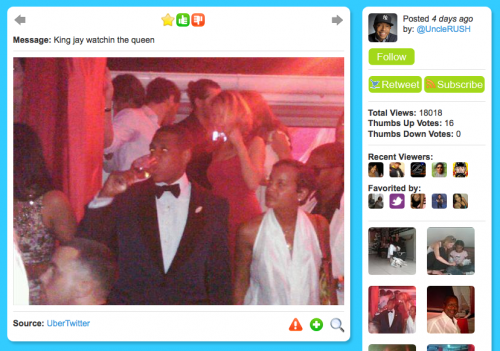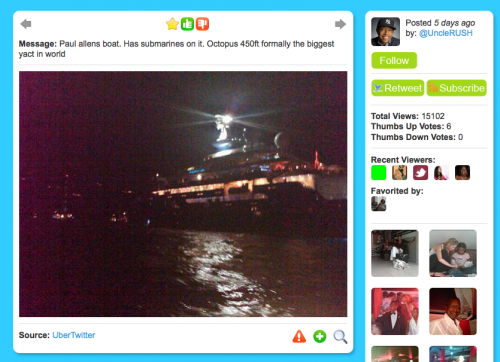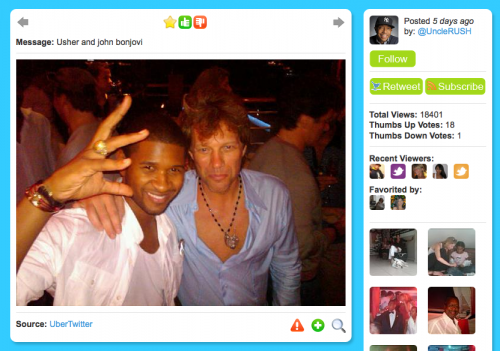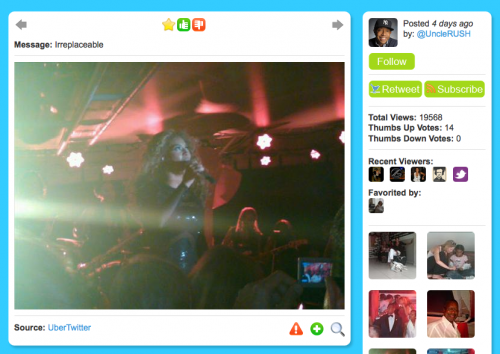 All photos by Russell Simmons from his TweetPhoto.
Have a tip we should know? tips@mediaite.com