Iran's Supreme Leader Gives American Sniper 2 Thumbs Down, Hasn't Seen It Yet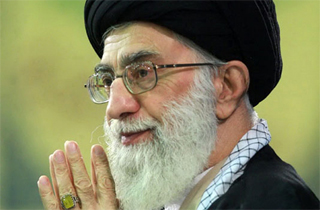 Iranian Supreme Leader Ayatollah Ali Khamenei gave a blistering review of the controversial film American Sniper, critiquing it as anti-Muslim "propaganda" designed to encourage Westerners to "harass and offend Muslims".
According to the Associated Press, the review, initially published in the daily IRAN Farsi paper, was delivered during a meeting with parliament members representing Iranian religious minorities. While Iran does allow Hollywood movies to be shown in Iranian cinema and television, Khamenei has final say over what can be shown — and clearly, he's given Sniper two thumbs way, way down:
"The movie 'Sniper' that is made by Hollywood encourages a Christian or non-Muslim youngster to harass and offend the Muslims as far as they could," the newspaper quoted Khamenei as saying.

Khamenei also reportedly discussed neo-Nazis attacking Muslims in Germany, saying Muslims have no safety in the West.

"You are seeing what sort of propaganda there are against Muslims in Europe and the U.S.," he reportedly said.
We're impressed that the very busy Ayatollah Khamenei had time in his hectic schedule to sit down and watch all 2 hours and 15 minutes of the film, much less compose a blistering response to it —
The newspaper quoted Khamenei as saying he hadn't watched the film directed by Clint Eastwood and starring Bradley Cooper, but had heard about its plot from others.
In that case, we're looking forward to his critiques of Star Wars, Hitch, and Fifty Shades of Grey.
[h/t Politico]
[Image via Sayed Khan/Wikimedia Commons]
— —
>> Follow Tina Nguyen (@Tina_Nguyen) on Twitter
Have a tip we should know? [email protected]