Is Anyone Surprised Trump Memorialized a Fake Civil War Site on His Golf Course?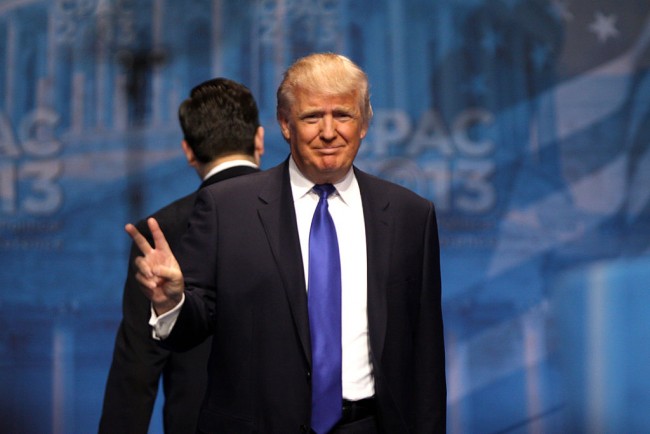 Donald Trump — hardly one to color the truth — defended himself against claims that a plaque on his golf course marking the site of a historical Civil War crossing is, in fact, fiction, the New York Times reports.
The plaque, inscribed to recognize the "many great American soldiers, both of the North and South" whose "casualties were so great that the water would turn red and thus became known as 'The River of Blood,'" sits between the 14th and 15th hole on one of the two golf courses at Trump National Golf Club Washington DC. Trump purchased Lowes Island Club in 2009; after extensive renovations the club was rebranded in the business moguls name. According to the plaque's inscription, it is Trump's "great honor to have preserved" the site of the River of Blood through the renovation process.
But according to historians, the River of Blood never existed.
In an interview with The Times, Trump insisted he is "a big history fan," defending the historical marker as "a prime site for river crossings."
"If people are crossing the river, and you happen to be in a civil war, I would say that people were shot — a lot of them," Trump said, according to the report.
Pressed about the local historians who refute the existence of the River of Blood, Trump asked reporter Nicholas Fandos, "how would they know that? Where they there?" insisting "numerous historians" verified the site to him.
Trump told Fandos to write the story "the way you want to write it."
"You don't have to talk to anybody. It doesn't make any difference. But many people were shot. It makes sense," he concluded.
[Image via Wikimedia Commons]
—
>> Follow Elizabeth Preza on Twitter (@lizacisms)
Have a tip we should know? tips@mediaite.com