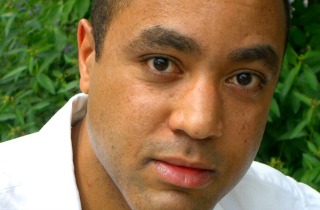 It has to be exhausting for author, historian, and accomplished linguist John McWhorter that he is regularly conscripted by progressive publications to explain why this or the other mundane aspect of American life is not, in fact, an insidious Trojan horse harboring racism. Lately, however, that has become his niche.
McWhorter turned up again on Friday in the liberal opinion journal The New Republic where he was obliged to patiently explain why the pleasant staccato plinkity plinks which herald the arrival of summer in neighborhoods across America doesn't also foreshadow the return of the Klan.
In TNR, the iconoclastic columnist and took on a post authored by National Public Radio's Theodore Johnson where he reveals the racial organs of the tune "Turkey in the Straw" – a song blared by ice cream trucks across the country.
Released in 1916 by Columbia Records, Johnson charged, the song's original lyrics contained racial epithets and toxic racist stereotypes. Johnson argues that the lyrics were adapted to their modern incarnation only after it was adopted by "traveling blackface minstrel shows," which were no less harmful.
"There is simply no divorcing the song from the dozens of decades it was almost exclusively used for coming up with new ways to ridicule, and profit from, black people," Johnson wrote.
"But that divorce is indeed possible," McWhorter affirmed. He notes convincingly that the song's most recent 150-year history is not associated with racism. Furthermore, McWhorter claims that a more universally appealing version of the song did not supplant the original racist version. Rather, the two existed alongside each other until one succumbed to natural selection and disappeared.
While Johnson's research is an important acknowledgment of America's shameful racial history, McWhoter concedes, it is nonetheless history:
The fact that the "Turkey in the Straw" melody was fitted out with so many racist lyrics is a sad and valuable historical lesson indeed. However, the idea that today's ice cream trucks are playing "Zip Coon"—even as unwitting historical holdover—is too fragile to launch any anti-ice-cream boycotts as we head into the summer months. After all, that would set us up for all kinds of other protests.
It's likely that McWhorter would rather devote his time to more cerebral pursuits, or even uncovering evidence of American racial prejudice that is both real and elusive. But the proliferation of forensic investigations into minutia designed to uncover its racially inflammatory origins, and also to keep those outrage-fueled clicks coming, seems to keep him busy.
[Image via Manhattan Institute]
— —
>> Follow Noah Rothman (@NoahCRothman) on Twitter
Have a tip we should know? tips@mediaite.com