John McWhorter: Media Must Be Honest About Lane Murder and Violence in Black Community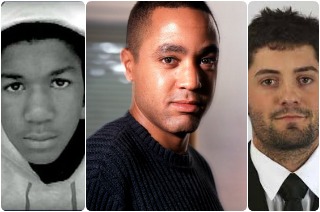 Associate professor of English at Columbia University, John McWhorter, took to the pages of TIME on Thursday where he admonished the media for not being honest about inter and intra-racial violence. Addressing the senseless murder of Australian student Christopher Lane this week, McWhorter challenged the media to speak honestly about the nature of violence in America rather than seeking to sensationalize a select few cases.

RELATED: Chris Hayes And Linguistics Expert Break Down Rachel Jeantel's 'Articulate' Use Of Black English
"The numbers don't lie: young black men do commit about 50% of the murders in the U.S.," McWhorter began.
"We don't yet know whether the attack on Lane was racially motivated, nor can we know whether the three black boys who attacked a white boy on a Florida school bus recently would not have done the same to a black kid," he continued. "But hardly uncommon are cases such as the two black guys who doused a white 13-year-old with gasoline and lit him on fire, saying "You get what you deserve, white boy" (Kansas City, Mo.) or 20 black kids who beat up white Matthew Owens on his porch "for Trayvon" (Mobile, Ala.)."
Young black men murder 14 times more than young white men. If the kinds of things I just mentioned were regularly done by whites, it'd be trumpeted as justification for being scared to death of them.
McWhorter notes that he does not invoke these statistics because the black community or the media are unaware of them. However, he says that there is simply less palpable anger over these statistics than incidents deemed more inflammatory, like the killing of Trayvon Martin by George Zimmerman or the shooting of Oscar Grant by an Oakland, California, transit police officer.
"And recent example illustrates how many blacks feel about who is murdering whom," McWhorter continues. "Two weeks ago, an NYPD cop killed 14-year-old Shaaliver Douse. Douse was in the process of shooting other people, and had been charged with shooting someone else in May — and yet his aunt compared him to Martin. In her mind, the main sin was the white cop's."
"The media needs to be as honest with black people as we need to be with ourselves. No group gets ahead by turning away from its real problems," he concludes.
Read the full column via TIME
—
> >Follow Noah Rothman (@NoahCRothman) on Twitter
Have a tip we should know? tips@mediaite.com