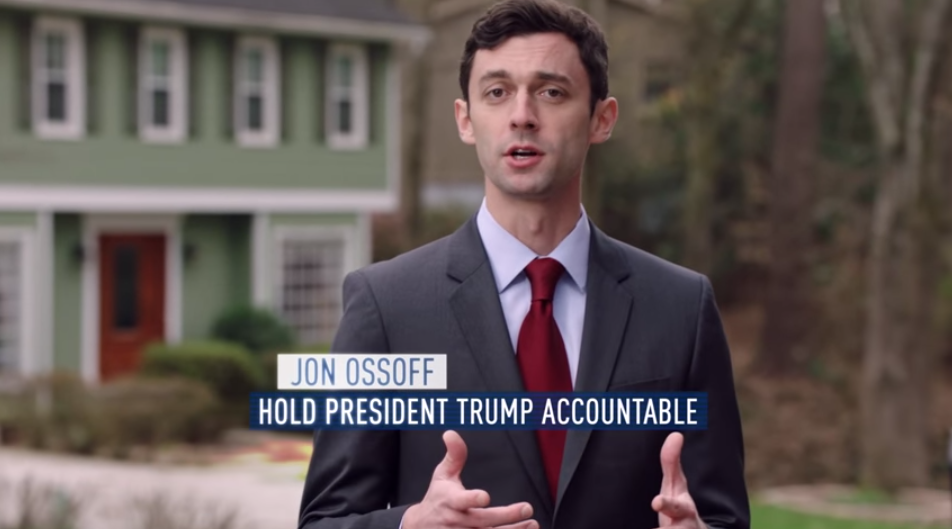 Yesterday, Jon Ossoff, the loser in last week's special election in Georgia, penned a piece for The Washington Post titled, "Lessons for Democrats from the Georgia election."
But rather than offer some real advice or indicate that any lessons were actually learned, Ossoff seemed to just do more of what he's been doing all week – complain and blame others.
According to Ossoff, "Grass-roots politics, linking small-dollar fundraising to massive local volunteer organization, showed that it can rival the power of a right-wing machine comprising super PACs backed by entrenched interests and mega-donors. These outside groups were forced to spend nearly $20 million defending a seat gerrymandered never to be competitive."
Ossoff has been making the same excuse since his special election loss to Karen Handel, citing the need for campaign-finance reform.
The argument appears ridiculous as it is likely that Ossoff only stood a chance at victory because of an influx of out-of-state donations to his campaign.
Final reports have yet to be filed regarding the extent of spending, but the Atlanta Journal-Constitution says that spending on the election topped $50 million with the bulk being spent by the Ossoff campaign.
The lessons that should have been learned from the Democrats devastating loss are:
1) You can't just run against Donald Trump – Democrats, who still can't come to terms with the fact that Trump won, don't realize that he is not as toxic as they want to believe in some areas of the country.
2) You can't just buy an election – Ossoff lost despite outspending his opponent, but even if he had pulled off the victory after spending an estimated $30 million, they'd have to spend a similar amount of money to hold the seat in 2018.
3) You should probably have more of a connection to the district you wish to represent – Chicago mayor Rahm Emanuel recently said, "Winning hotly contested swing seats… requires candidates who closely match their districts—even if they don't perfectly align with the national party's activist base."
Sometimes, Rahm is actually right.
If the Democrats don't make changes in their leadership and their message, the only lesson they have learned from Ossoff's defeat will be how to continue to lose elections.
[image via screengrab]
This is an opinion piece. The views expressed in this article are those of just the author.