Judge Rebukes Roger Stone After Request to Release New Book Attacking Mueller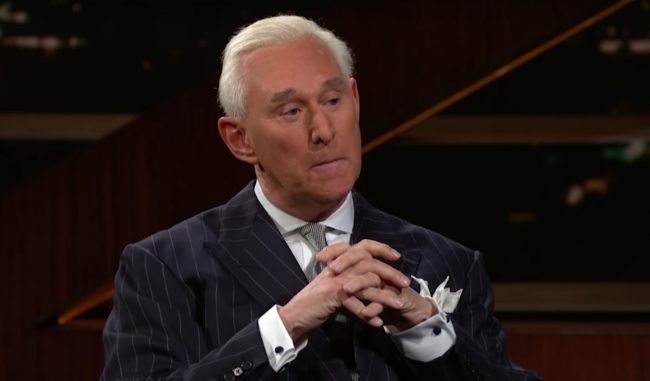 Roger Stone is dealing with new problems in his case after teasing a new book, as Judge Amy Berman Jackson slammed his request to publish his work attacking special counsel Robert Mueller.
"There is no question that the order prohibited and continues to prohibit the defendant from making any public statements, using any medium, concerning the investigation," stated Jackson, who was assigned Stone's case after Mueller indicted him on various counts of witness tampering, obstruction, and false statements. "It does not matter when the defendant may have first formulated the opinions expressed, or when he first put them into words: he may no longer share his views on these particular subjects with the world."
Stone requested that the court sanctioned gag order not apply to his new book, "The Myth of Russian Collusion," but Jackson rejected the idea.
"I now find myself on Crooked Special Prosecutor Robert Mueller's hit list because I've advised Donald Trump for the past forty years," Stone wrote in the book. "I am being targeted not because I committed a crime, but because the Deep State liberals want to silence me and pressure me to testify against my good friend."
The longtime Donald Trump-ally, who lied about his contacts to WikiLeaks during the 2016 election, could be held in custody without bail if the judge decides Stone has violated the gag order.
"The fact that the order exists at all is entirely the fault of the defendant," Jackson added in the court filing. "The Court did not impose any restrictions on his speech whatsoever until, as he put it, he 'abused the latitude' the Court gave him, Tr. at 30, and he used his public platform in an incendiary and threatening manner."
Previously, Stone shared a post on Instagram with Jackson's face near a set of crosshairs and referred to Mueller as "Deep State hitman Robert Mueller."
[image via screengrab]
Have a tip we should know? tips@mediaite.com