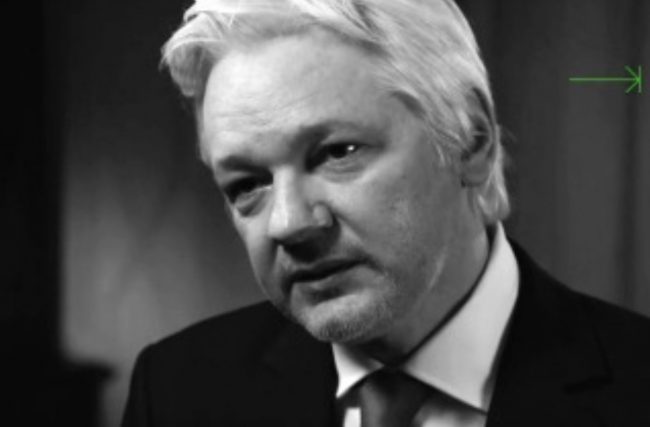 WikiLeaks editor Julian Assange penned an op-ed for Washington Post last night, where he argued that the Trump Administration's new hard line against him is all meant to criminalize free speech while distracting from its failure and hypocrisy.
Assange wrote that when CIA director Mike Pompeo recently condemned WikiLeaks as "a non-state, hostile intelligence service," the actual message was "telling the truth about the administration can be a crime." Assange offered similar commentary when he addressed Attorney General Jeff Sessions' actions to seek his arrest.
From WaPo:
"When the director of the CIA, an unelected public servant, publicly demonizes a publisher such as WikiLeaks as a 'fraud,' 'coward' and 'enemy,' it puts all journalists on notice, or should. Pompeo's next talking point, unsupported by fact, that WikiLeaks is a "non-state hostile intelligence service," is a dagger aimed at Americans' constitutional right to receive honest information about their government. This accusation mirrors attempts throughout history by bureaucrats seeking, and failing, to criminalize speech that reveals their own failings."
Assange went on to blast "partisan politician Pompeo" for celebrating WikiLeaks when they were releasing politically-damaging information about Hillary Clinton and the Democratic National Committee. This follows a tweet WikiLeaks put up over the weekend where they trolled President Donald Trump by reminding him that he "[loved] WikiLeaks" during the last stages of the 2016 election.
Assange made a point of bringing that up again, noting that times have certainly changed ever since WikiLeaks released a trove of information about the CIA.
[Image via screengrab]
— —
>> Follow Ken Meyer (@KenMeyer91) on Twitter
Have a tip we should know? tips@mediaite.com