John Kelly Issues New Statement After Catching Flak for Initial Response to Aide Accused of Abuse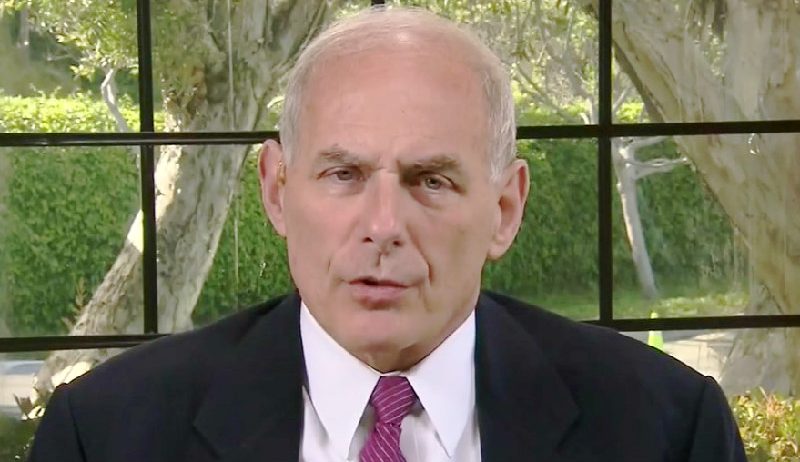 White House chief of staff John Kelly has completed a something of a 180 on former senior White House aide Rob Porter after allegations were made this week that he physically abused two of his ex-wives.
Despite Kelly reportedly knowing about a protective order filed against Porter, as well as his ex-wives' allegations of abuse — which kept him from obtaining a full security clearance — the chief of staff elevated the aide's position in the White House.
And when he was accused of domestic violence in reports published by the Daily Mail and The Intercept, Kelly vehemently defended Porter.
However, after facing intense backlash over his response and Porter's resignation, Kelly released a second statement:
"There is no place for domestic violence in our society. I stand by my previous comments of the Rob Porter that I have come to know since becoming Chief of Staff, and believe every individual deserves the right to defend their reputation. I accepted his resignation earlier today, and will ensure a swift and orderly transition."
The new remarks paint a stark contrast from Kelly's passionate defense of Porter's "integrity and honor" that he spoke of in response to the allegations yesterday, despite graphic photos of the aide's ex-wives being released showing deep bruises.
"Rob Porter is a man of true integrity and honor and I can't say enough good things about him," Kelly said. "He is a friend, a confidante, and a trusted professional. I am proud to serve alongside him."
[images via screengrab]
Follow the author on Twitter (@calebecarma).
Have a tip we should know? [email protected]