Law & Crime Network Hilariously Schools 'New Court TV' on Live Streaming Trials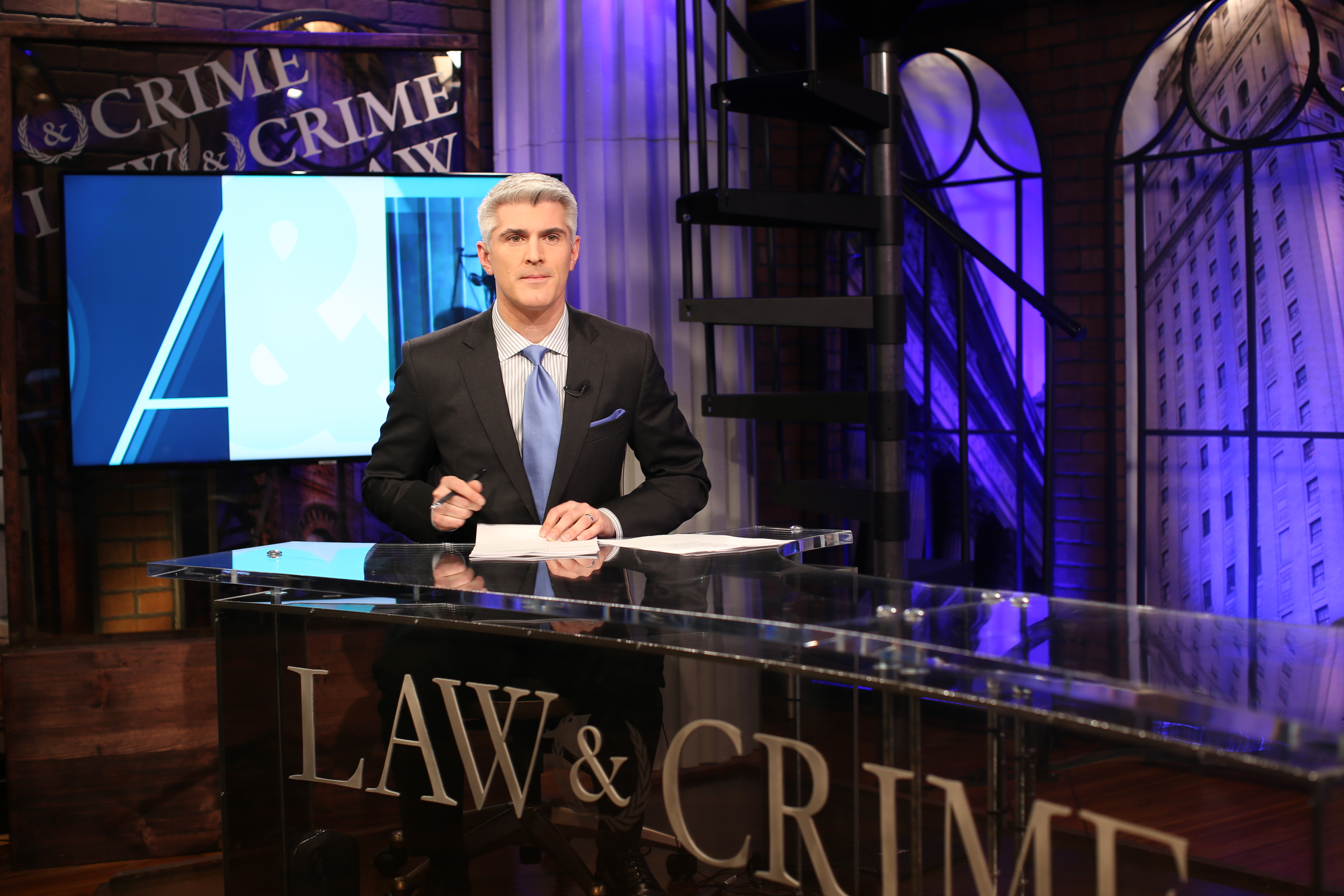 Law&Crime, Mediaite's sister site and live trial network, was drawn into a silly spat with a potential rival upstart outlet that ended up showing its true colors: green.
What is being billed as the "New Court TV" is hoping to compete with industry leader Law&Crime Network as a live 24/7 trial network. Funded by Scripps, they have bought the rights to the name Court TV, which effectively folded about 10 years ago, and have hired Atlanta based talent and producers. The network won't relaunch until later this year, but they are already trying to get into the game by leveraging their relationship with Scripps-owned local affiliate WPTV by using their trial footage. The local NBC affiliate is covering the trial of a South Florida police officer Nouman Raja.
Law&Crime is at that trial every day, and the "New Court TV" is not, but it is clear the "New Court TV" is watching Law&Crime closely. At one point, Law&Crime embedded a publicly shareable Facebook live stream from WPTV on its website, LawandCrime.com, prompting someone at Court TV to force their lawyers to embarrass themselves by blasting out a cease and desist letter claiming the stream was an "unauthorized transmission" of their live footage.
From the letter:
It is Court TV's understanding that Law & Crime either has tapped into Court TV's edited mix feed without permission or is retransmitting without permission Court TV's edited feed streaming on the website and Facebook page of station WPTV. Station WPTV is authorized by Court TV to use the edited mix feed but is not authorized to allow Law & Crime to transmit the mix feed… Court TV demands that Law & Crime immediately cease and desist the use of Court TV's live mix feed of the Raja trial.
Andrew Eisbrouch, COO and General Counsel of Abrams Media (which owns Mediaite and Law&Crime) responded to the cease and desist with a cheeky retort that Court TV "lacks a fundamental understanding of how the internet works."
Eisbrouch explained that Law&Crime only embedded a publicly available feed from Facebook and attached screenshots to educate the fledgling network on how Facebook works like one might with an out of touch grandparent:
This livestream is publicly embeddable to anyone who wishes to share the feed on their site, and in fact, helps WPTV by increasing viewership and engagement for its network (you're welcome). If WPTV did not want to make the feed shareable, it should have chosen not to livestream on Facebook or adjusted the post's shareability settings. Since there seems to be some confusion on Court TV's end, I have included screenshots of such feed in Exhibit A along with the relevant provisions of Facebook's Terms of Service in Exhibit B.
Eisbrouch concluded encouraging a friendlier relationship in the future. "Since we expect to be seeing Court TV at many trials in the future, it would have been far more kind for someone to have just called us, and we could have explained the interwebs via the phone in a far more amicable manner," Eisbrouch wrote.
Objection overruled.
— —
>> Follow Ken Meyer (@KenMeyer91) on Twitter
Have a tip we should know? tips@mediaite.com