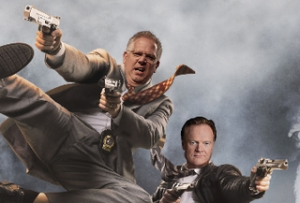 Glenn Beck and Lawrence O'Donnell will be working on a movie together. And neither of them will be playing themselves. And they will be buddying up together in the police force as partners.
Now that you're done scraping your brain off the ceiling, here's why. Entertainer and outspoken libertarian atheist Penn Jillette is crowd-funding a horror movie called Director's Cut. Jillette is one of the rare people in this world who is a friend of both O'Donnell and Beck, both of whom wrote blurbs for his book God, No!
Director's Cut has been marketed on FundAnything with the tagline "Help Make Penn a Bad Guy," but now the movie's attempting a far more arduous task: putting O'Donnell and Beck on the same team. Here's how Jillette explained it.
I have gotten a tentative okay from BOTH Glenn and Lawrence to be in "Director's Cut." They have both agreed to appear AND ACT in "Director's Cut." Yeah, you've seen them in movies before, but it's always playing themselves or generic newscasters. In our movie (and we're all making this together), they will be playing police officers discussing their "good cop/bad cop" strategy. Lawrence and Glenn have never met before but they will meet in person on the set of "Director's Cut."
And as if that wasn't enough, here are two posters the campaign mocked up for the strange new partnership.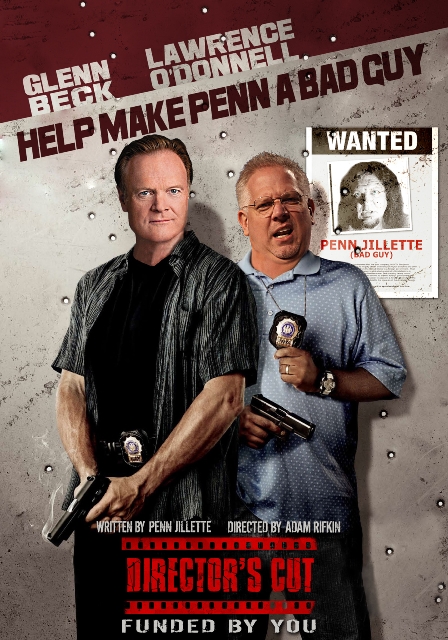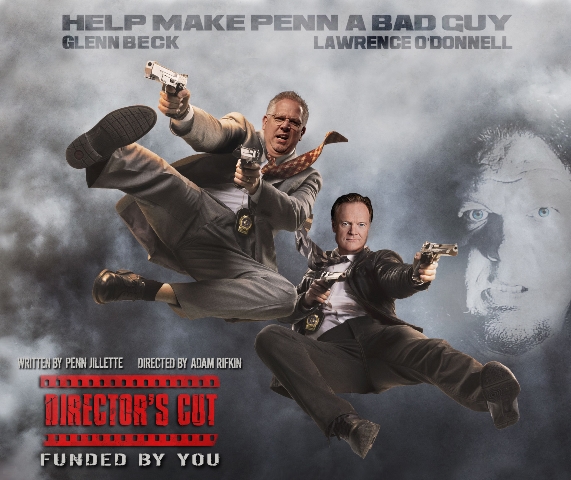 And for the icing on the cake, O'Donnell and Beck even appeared in a video together (albeit from separate locations) to promote the movie's fundraising efforts.
Jillette's movie has attracted a slew of celebrities to help the fundraising campaign, from Joan Rivers and Ben Stiller to The Amazing Randi. The campaign has raised $867,793 of its $999,972 goal so far, with only four days left to raise the money.
[h/t The Blaze]
[photo via screengrab]
— —
Follow Josh Feldman on Twitter: @feldmaniac
Have a tip we should know? tips@mediaite.com
Josh Feldman - Senior Editor