Libyan Media Dismisses CNNi Report on Slavery After Trump Undermines Network in Tweet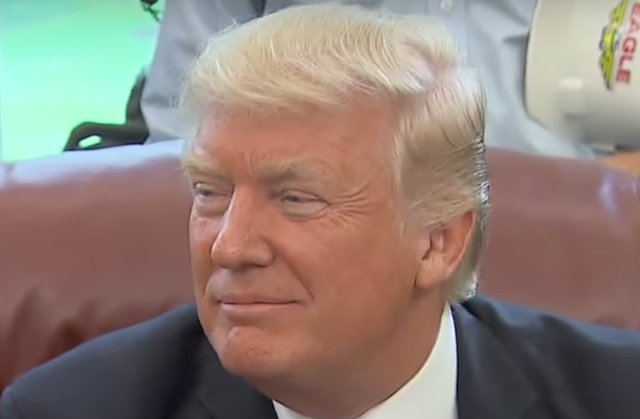 It appears we are now witnessing the real-world implications of President Donald Trump telling the rest of the world that American media outlets are disseminating "fake news."
In case you missed it, Trump took to Twitter over the weekend to slam CNN International, claiming that the news outlet reflected poorly on the United States, and delivered fake news to other nations. "The outside world does not see the truth from them!" Trump added.
Since Trump told the international community to dismiss the reporting of CNN International, it looks like some are already taking heed. Libyan media is now questioning the authenticity of a bombshell report by CNNi that revealed refugees being bought and sold as slaves in Libya.
As reporter Jenan Moussa noted while translating the Libyan article, it stated that "legal steps could start to sue" CNNi for its reporting following Trump's tweet:
The piece is titled: Trump says CNN lies… what about the "slavery" report from Libya?" Article explains "After Trump's tweet, legal steps could start to sue the channel (CNN) in international courts for its reports."

— Jenan Moussa (@jenanmoussa) November 28, 2017
Following the publication of the Libyan article questioning CNNi's reporting, CNN's Jake Tapper had a simple message for the president:
Nice work, Mr President! https://t.co/DdzMiO4vRU

— Jake Tapper (@jaketapper) November 28, 2017
Also, it appears that Libya isn't the only country dismissing CNN reporting in the wake of Trump's Twitter attacks. Egypt's government sent out its own Trump-like tweet yesterday about the outlet:
As usual, deplorable @CNN coverage of Sinai tragedy today. Anchor more interested in reporters access to Sinai than in those who lost their lives !!!

— Egypt MFA Spokesman (@MfaEgypt) November 26, 2017
The timing of Trump's CNN International tweet is more than a bit interesting considering that hours before he sent it, it was reported that Russian President Vladimir Putin had signed into law a punitive measure that would force foreign media outlets to register as foreign agents.
[image via screengrab]
—
Follow Justin Baragona on Twitter: @justinbaragona
Have a tip we should know? tips@mediaite.com