Lisa Bloom Reportedly Worked to Discredit Rose McGowan With 'Files' on 'Her Sexual History'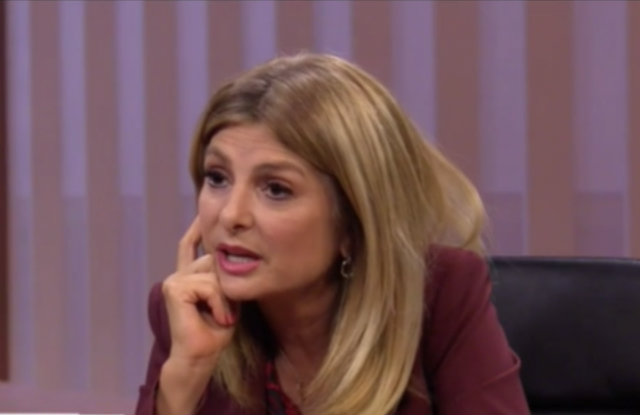 An exposé by The Daily Beast's Lloyd Grove details how Lisa Bloom — a lawyer famous for her defense of sexual harassment victims — reportedly attempted to discredit Rose McGowan's allegations against Harvey Weinstein with "files on her and her sexual history."
The report details a conversation between journalist Ronan Farrow — who helped break open the Weinstein scandal with his New Yorker piece — in which Bloom said, "I don't know if you've talked to Rose McGowan, but we have files on her and her sexual history." Farrow was reportedly "stunned and disgusted" by the supposed feminist's threat against the actress.
McGowan — who had been speaking to Farrow for his report — has since publicly accused the Hollywood producer of raping her at the 1997 Sundance Film Festival.
The deeply reported Daily Beast story goes on to detail the ways in which Weinstein and his legal team aggressively sought to shut down Farrow's exposé, first when he pitched it to NBC News, and later when he was writing it for the New Yorker.
Other disturbing details in Grove's report include details of Bloom attacking the Hollywood Reporter's Kim Masters to aid ex-Amazon Studios boss Roy Price, who was accused of sexual harassment. One particularly bizarre incident of Price's alleged misconduct include him telling producer Isa Hackett the following:
"You will love my dick," Price allegedly told Hackett, a married lesbian with children, while whispering in her ear, "Anal sex!"
The Daily Beast article provides a searing rebuke of Bloom's carefully manufactured image as a feminist icon, which seems to be falling apart in light of her work for Weinstein and other nefarious clients like Masters. Bloom responded to the outlet's report by saying, "As a lawyer for the last 31 years (litigating for 23), I have fought hard for many men and women, mostly ordinary people in discrimination and harassment cases against powerful entities."
[featured image via screengrab]
Follow Caleb Ecarma on Twitter. 
Have a tip we should know? tips@mediaite.com