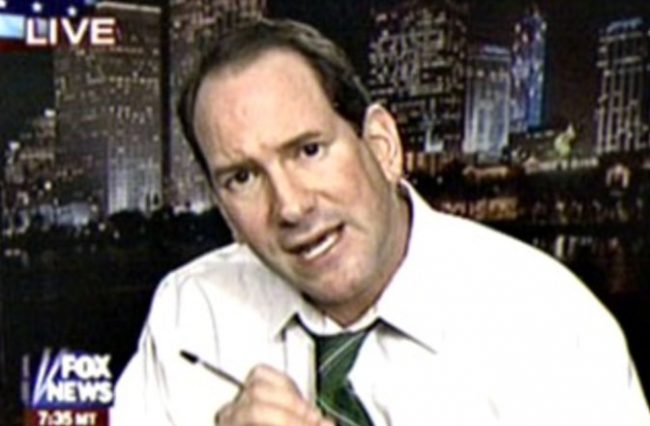 Regular readers of the Drudge Report have likely noticed something strange — namely that's there's been a lot less color on the site recently.
In fact, for a week now, the must-read aggregation website and grandaddy of online Conservative media, has been black and white.
And while of course, all of us were kind of wondering what the deal was, props to Axios' Mike Allen for finally reaching out and getting the reason.
As reported in his morning newsletter, Allen said Drudge immediately responded to an inquiry on the matter — and the response was surprisingly thoughtful.
Per Drudge (via Allen)
We have clearly entered a historic era. It's feeling like The Roaring 20's this autumn with tech valuations at such hysterical heights. The socials, like Instagram Live, are alive with the spirit of Warhol. The sound of the atom splitting is looming over Korea. What's old is new. So, black and white and read all over!
The famously reclusive publisher has achieved cult status in Conservative circles and any editorial decisions he makes are followed with almost biblical scrutiny. Links on his websites can drive enormous traffic to favored outlets like Breitbart and Infowars. Right wing radio host — and brief MSNBC anchor — Michael Savage has called him a modern Hearst.
[image via screengrab]
Have a tip we should know? tips@mediaite.com