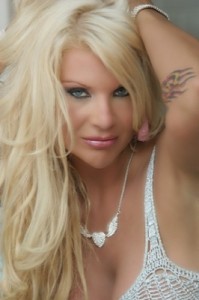 The Drudge Report is running the headline "MADAM: Spitzer as boring on TV as he was in bed…," which links to a Radar post that has Kristin Davis (no, not that Kristin Davis) comparing Eliot Spitzer's new show to his alleged prowess with Davis' stable of prostitutes (no, not that stable of prostitutes). Davis is the former "Manhattan Madam" (and current gubernatorial candidate) who claims that Spitzer was a client. In what is likely the biggest lapse in call-girl ethics since Julia Roberts let that "no kissing" rule slide, Davis uses her former employees' watercooler chit-chat to give Parker Spitzer a different kind of "thumbs down."

Here's the money quote from the pimp-turned-TV-critic:
"I really found Spitzer to be very boring," buxom madam Kristin Davis exclusively told RadarOnline.com.

"That is sort of synonymous of what the girls told me about him in bed, that he was boring, so I guess the expectations were met."
She goes on to compare Spitzer's appearance to that of a "gremlin" (sure to enrage Gizmo fans and ugly 70s car enthusiasts alike), a reference to an interview in which Spitzer spoke of his flaws as "gremlins."
This is nothing short of an outrage. Everyone has a code to live by, and even though Spitzer violated his, two wrongs don't make a right. When he paid $4500.00 a night to Ashley Dupre´, a New Jersey native who ran away from home to escape abuse, he wasn't just paying for sex. He was paying for her silence. Assuming Spitzer really was a client of Davis', he had a right to expect the same.
Davis did have some kind words for Spitzer co-host Kathleen Parker, saying ""I thought Kathleen Parker did a good job, and I don't know how she stomached sitting next to him."
While not a professional TV critic, the Manhattan Madam does have a decent case, if the show's somewhat flaccid ratings are any indication. On that score, here's what Spitzer told Mediaite:
"It takes time for most successful shows to build an audience. There will be interest from the beginning, and we hope to entice some of those people to stick around. We also know these things do not happen overnight."
To which the audience replied, "It's no big deal. It happens to lots of guys."
Have a tip we should know? tips@mediaite.com