Media Matters Founder Calls on NY Times to Review 'Flawed' Clinton Reports; NYT Hits Back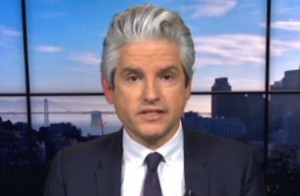 Media Matters founder David Brock is once again going after The New York Times for its reporting on Hillary Clinton, and today the Times hit back.
In other instances earlier this year, Brock called out Times reports on how Clinton used private email as Secretary of State, and even said that the Times shouldn't "outsource your journalism to Rupert Murdoch's publishing house."
Brock today released a public letter to the Times, calling them out for an "extraordinarily troubling pattern… of flawed reporting" when it comes to Clinton. He runs down a list of examples, including the aforementioned, before getting to the flap over their report today on an IG referral over Clinton's emails.
Their initial report said it was a criminal referral, but the DOJ and two IGs walked back that initial belief to clarify it was a security referral.
Brock calls on the Times to commission a review of its Clinton reporting:
I trust you can see that The Times' reputation is at serious risk. Given the four clear examples cited here, it's time for The New York Times management to address the situation by commissioning a review that will explore the process of reporting and editing at The New York Times that has allowed flawed, fact-free reporting on so-called scandals involving Hillary Clinton and report back to readers.
The Times fired back in a brief statement to Washington Post media reporter Erik Wemple:
David Brock is a partisan. It is not surprising that he is unhappy with some of our aggressive coverage of important political figures. We are proud of that coverage and obviously disagree with his opinion.
[image via screengrab]
— —
Follow Josh Feldman on Twitter: @feldmaniac
Have a tip we should know? tips@mediaite.com
Josh Feldman - Senior Editor