Mediaite's Ranking of Best Cable News Show at 6 P.M.: Ari Melber, Bret Baier, and Wolf Blitzer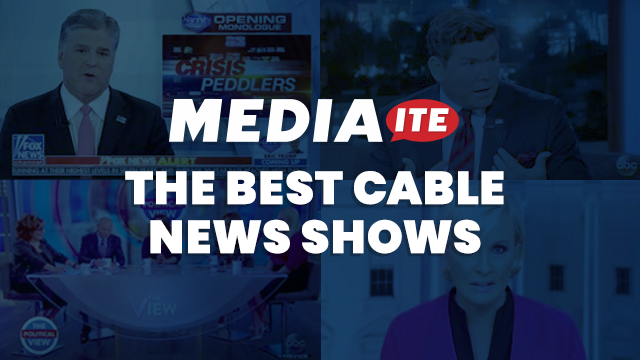 Welcome back to Mediaite's weekly rankings of the best shows on cable news, hour-by-hour. Last week, we named MTP Daily — hosted by Chuck Todd — the top show at 5 p.m.
Now, it's on to 6 p.m. — a prestigious hour featuring a rising upstart, a flagship anchor, and a cable news legend. There have been a few agonizing decisions for team Mediaite since we began these rankings. This one might have been the toughest call yet.
A reminder: We're basing our rankings on a variety of factors, including; ratings, influence, entertainment value, the star power of hosts, the quality of guests, whether the show makes news, and its longevity.
With that said, let's dive into our ranking for the Best Show on Cable News in the 6 p.m. hour:
3. The Situation Room — Hosted by Wolf Blitzer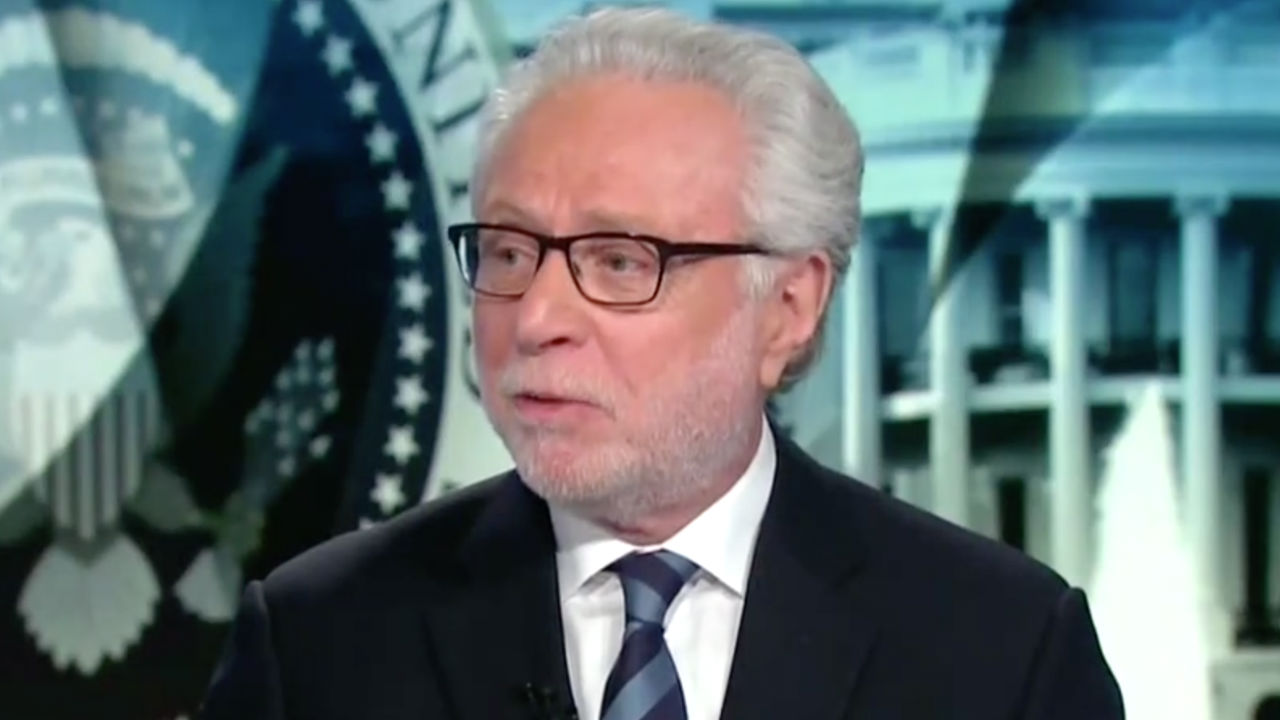 It tears us to pieces to relegate one of the greatest cable news hosts ever to third place in our rankings for the second consecutive week. But we'll reiterate what we said last week: It's not Wolf, it's the competition.
The first half hour of The Situation Room usually features a mix of solid reporting from the field, and interviews with various newsmakers. The second half of the program usually includes a packed, but well-coordinated panel discussion. Jeffrey Toobin, a fixture during these segments, usually delivers the goods in a big way.
It's worth noting, though, that this is Blitzer's third hour on the air — a heavy workload that no other cable news anchor is asked to carry. Blitzer loses just a bit off his fastball by hour three. Brianna Keilar will soon take over Blitzer's 1 p.m. program, and that should help immensely.
2. The Beat — Hosted by Ari Melber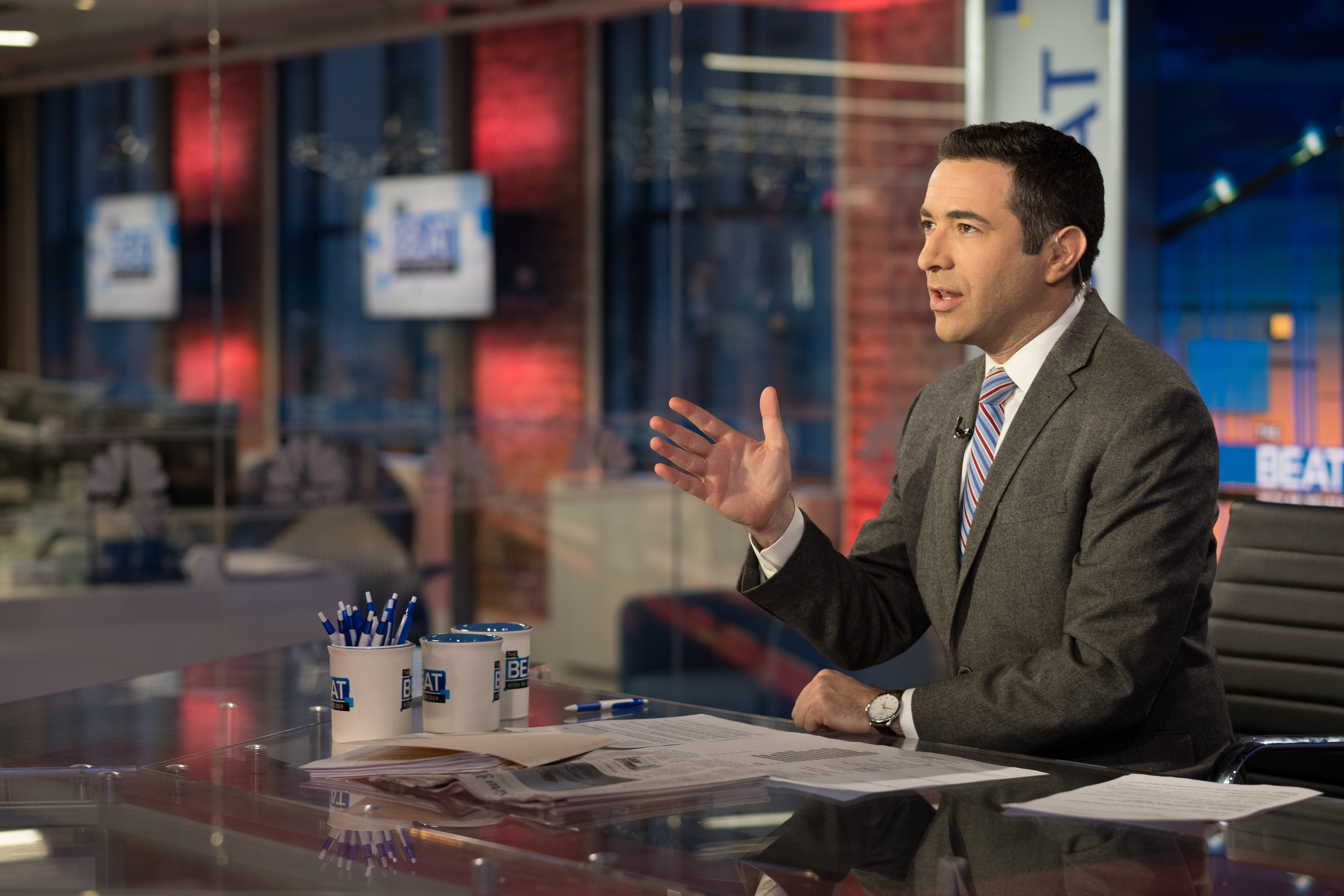 Last July, Ari Melber was tasked with the nearly impossible. He was asked to take over for cable news pioneer Greta Van Susteren and square off against the great Wolf Blitzer, a flagship anchor in Bret Baier, and the three major network newscasts. In the 14 months which have followed, the MSNBC host has — without question — held his own. And then some.
There is no other show on cable news quite like The Beat. For starters, the host's love of hip hop results in a unique roster of guests. Melber can also deliver methodical, devastating lessons in the law — with Facebook being a regular target. Throw in some totally unscripted interviews with guests like Sam Nunberg, and you have a completely unpredictable show from beginning to end. The solid ratings growth his show has seen since its launch is hopefully evidence The Beat is here to stay.
And, really, where else can you see Bill Kristol spar with Fat Joe over the Russia investigation?
1. Special Report— Hosted by Bret Baier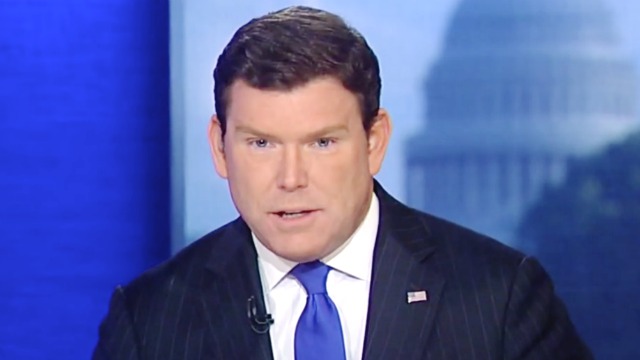 Special Report is Fox News's flagship news program. For a network that packs in hefty hours of opinion programming, Bret Baier's show is a welcome — and hard to match — hour of hard news.
In terms of format, Special Report is very similar to The Situation Room. Reports from the field in the first half, panel discussion in the second. But several things separate this program from its CNN rival.
First, Baier has a penchant for scoring illuminating interviews with world leaders — a very unique and welcome touch on cable. (Among his recent guests, South Korean President Moon Jae-in and Nicaraguan President Daniel Ortega.) Second, Special Report's panels are highly substantive — with expert guests playing well off each other, and show producers making good use of the network's bench of reporters. And third, Baier seems to enjoy taking his show on the road — traveling to places far and wide in an effort to gain unseen perspectives on the day's biggest stories.
Special Report is where Fox News focuses its massive reporting resources. This is the best show on cable news at 6 p.m.
Those are our rankings, but we want to hear your thoughts! Vote in our Twitter poll here:
What is the best cable news show at 6 p.m.: Special Report with Bret Baier, The Beat with Ari Melber, or the Situation Room with Wolf Blitzer? Our ranking drops this afternoon. VOTE HERE:

— Mediaite (@Mediaite) September 28, 2018
[images via screengrab]
Have a tip we should know? tips@mediaite.com