Meghan McCain to Romney on 2016: You Want to Put Your Family Through That Again?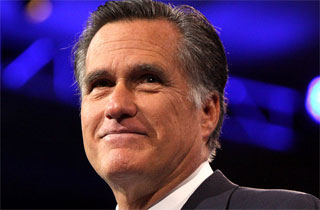 Meghan McCain knows firsthand what presidential campaigns do to families. Her father unsuccessfully ran for president both in 2000 and 2008. As she writes in The Washington Post today, it's a uniquely unpleasant experience. So it's very surprising for her to hear that Mitt Romney may subject his family to that process for the third time in a row.
McCain writes, "I wouldn't put myself or my family through it again for anything in the world. And it's inconceivable to me that anyone else would either — especially after losing as your party's most recent nominee."
She recalls some of the worst parts of both campaigns she had to endure; how everything about her life was scrutinized and nothing is off-limits to the other side. And when your parent loses, McCain says, it feels like "not just a rejection of your personal beliefs on the direction of your country that your parent personifies, it is a rejection of your entire family unit."
And this is her message to the Romney family:
The experience I had campaigning with my father and watching him almost become president was equally exhilarating and dejecting. I'm sure that's true for the Romney family as well. So I'm perplexed as to why they are considering doing it all over again. Yes, I'm sure they believe in him in the same intense way I believe in my father but why put your family through it again so soon?
[image via Gage Skidmore]
— —
Follow Josh Feldman on Twitter: @feldmaniac
Have a tip we should know? tips@mediaite.com
Josh Feldman - Senior Editor