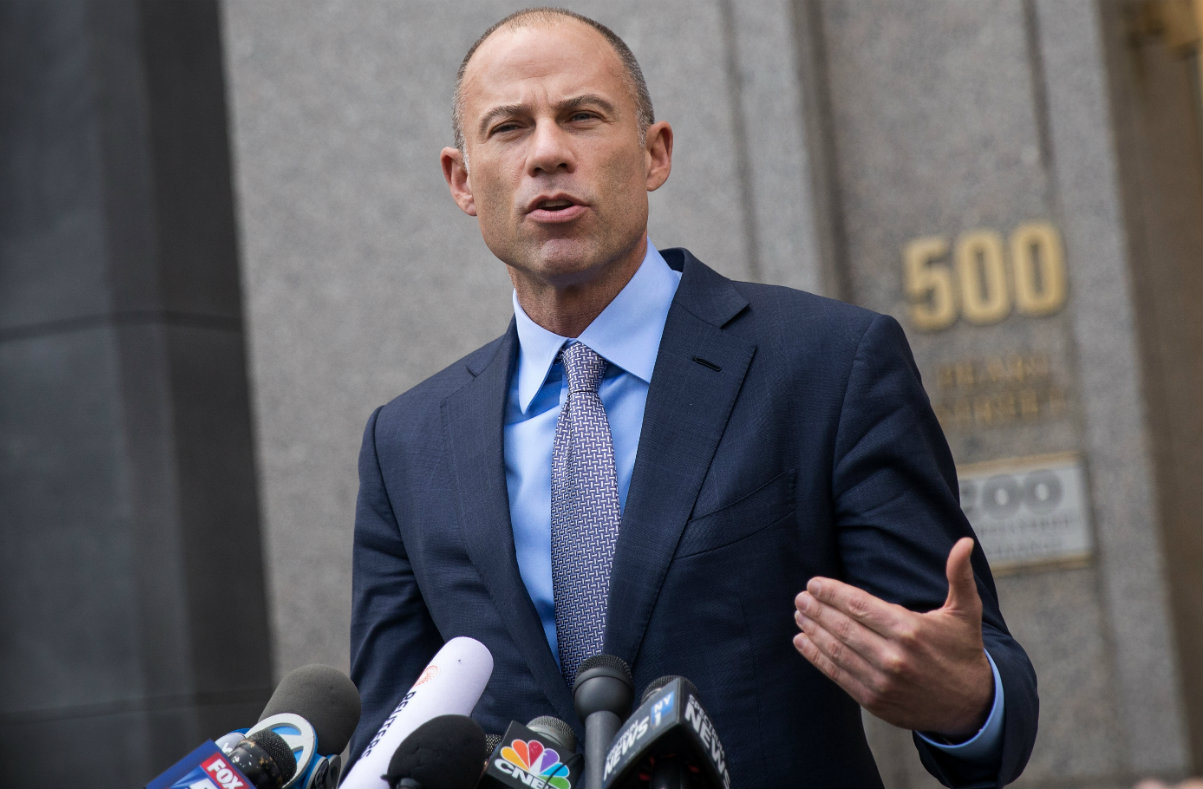 Basta!
That word — which means "enough" in Italian — is a favorite hashtag for Stormy Daniels lawyer Michael Avenatti in many of his tweets about President Donald Trump. But that word now also represents the increasingly embattled Avenatti's stance on making his Twitter feed accessible to the general public.
The lawyer, who has come under more intense media scrutiny in recent days, said that his reasoning for locking his account is threefold.
"I purposely locked my account due to the following: a) bots; b) abusive trolls; and c) we will be releasing some sensitive info in the coming weeks and I want to somewhat control who has initial access to it."

The move comes hours after Avenatti blocked CNN's Ryan Lizza on Twitter — which led to a spat between the two. Lizza accused Avanatti of being hypocritical in painting himself as a champion of the press while blocking reporters who are critical.
Lol. Michael Avenatti is such a champion of the press, truth, and the First Amendment that he blocks reporters covering him after mildly critical tweets and then pretends he didn't do it. pic.twitter.com/mLAlkwaAlz

— Ryan Lizza (@RyanLizza) May 21, 2018
Avenatti blasted the LA Times on Twitter Tuesday over a report that a $10 million judgment was rendered against one of Avenatti's law firms in Bankruptcy Court.
"Nonsense," Avenatti wrote on his now blocked account — without challenging any facts presented in the LA Times piece. "Completely different law firm – no ties to Daniels case. Irrelevant. Over blown. Sensational reporting at its finest. Check the facts next time please and report accurately."
Avenatti has also threatened reporters from the Daily Caller after they reported on his purchase of the coffee chain Tully's — which has been plagued by lawsuits.
Now, amid the increased media scrutiny, the lawyer is limiting his access.
[photo via Getty Images]
——
Follow Joe DePaolo (@joe_depaolo) on Twitter
Have a tip we should know? [email protected]
Joe DePaolo - Senior Editor