Michael Avenatti Withdraws From Michael Cohen Case After Judge Bashes Lawyer's 'Publicity Tour'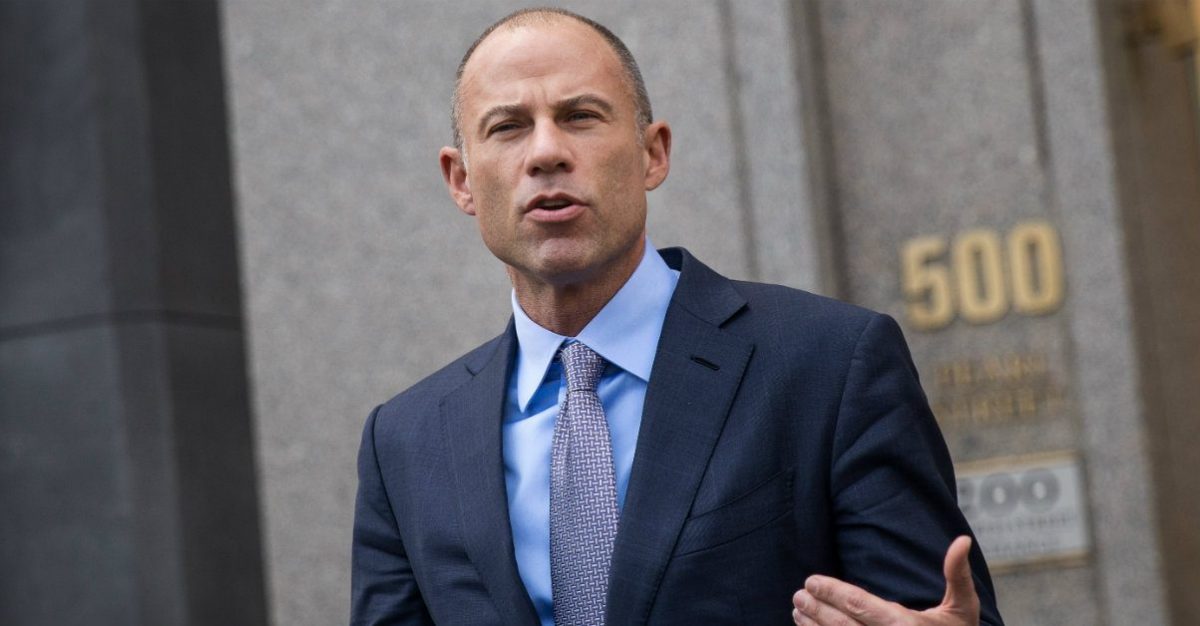 After weeks of nonstop cable news appearances and media controversy, Michael Avenatti's "publicity tour" was called out by a federal judge, which resulted in the lawyer withdrawing a motion to represent adult film actress Stormy Daniels in a court of law against Donald Trump's personal attorney Michael Cohen.
"You cannot declare your opinion as to Mr. Cohen's guilt, which you did. You would not be able to give publicity to documents," said Manhattan Federal Court Judge Kimba Wood to Avenatti today. "You're entitled to publicity. I can't stop you — unless you're participating in a matter before me."
Avenatti responded to the threat by submitting the following statement in court:
"Please take notice that the motion for admission pro hac vice filed by Michael J. Avenatti is hereby withdrawn without prejudice as unnecessary. The motion will be re-filed, if necessary, at a later time when the motion to intervene of proposed intervention Stephanie Clifford, currently held in abeyance, is set for hearing."
Daniels' lawyer has frequently appeared on CNN and MSNBC in the past few months in TV hits that have taken aim at Cohen, often attacking the lawyer or his client, President Trump, by suggesting they are liars or are trying to "paint a false narrative." Avenatti, who represented Daniels when she received $130,000 in hush money from Cohen to ensure the porn star stayed quiet about her alleged 2006 affair with Trump, has also published Treasury Department information of Cohen's bank records.
Undaunted, Avenatti added this tweet following his motion to withdraw:
Be clear: We are going to continue to bring the facts and evidence to the American people so they can judge for themselves what happened. This is a search for the truth. We will use sunlight as the ultimate disinfectant. Let the chips fall where they may. #TrumpTapes #Basta

— Michael Avenatti (@MichaelAvenatti) May 30, 2018
[image via Getty/Drew Angerer]
Have a tip we should know? [email protected]