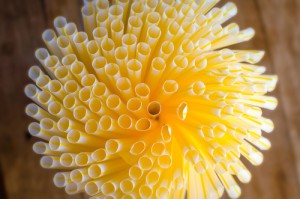 Two candidates for a seat in the Mississippi House of Representatives will determine the outcome of a heated election by drawing straws.
According to the New York Times, Democratic incumbent Blaine "Bo" Eaton and Republican challenger Mark Tullos are currently tied for the spot with 4,589 votes each. As a result, the two men will meet in Jackson, the capital city, on Friday to figure out who won the election "by lot."
As the NYT and the Clarion-Ledger point out, the practice of invoking chance to decide a tied vote is not that uncommon. In fact, many states and nations deploy statutes dictating that, in the event of an unbreakable tie, the candidates should decide the election with a coin toss, drawing straws and other luck-based methods.
Yet Eaton and Tullos' tumultuous face off comes at the end of a contentious election, as a Republican victory would mean big gains for Mississippi's Republican party. The NYT reports that if Tullos wins, his party "will gain a three-fifths supermajority in the State House of Representatives, the threshold required to pass revenue-related bills."
Despite the legality, both candidates aren't pleased with the situation. Tullos, a lawyer, says he will file a legal challenge if he doesn't pull the right straw and win. Meanwhile, Eaton has been more outspoken in his distaste.
"It's wrong — philosophically, morally," he told the NYT. "It's archaic, it's medieval, and it's wrong. We need a new election."
[h/t New York Times]
[Image via Shutterstock.com]
— —
>> Follow Andrew Husband (@AndrewHusband) on Twitter
Have a tip we should know? tips@mediaite.com