Missouri Lawmaker Apologizes For Trump Assassination Comment, Says She Won't Resign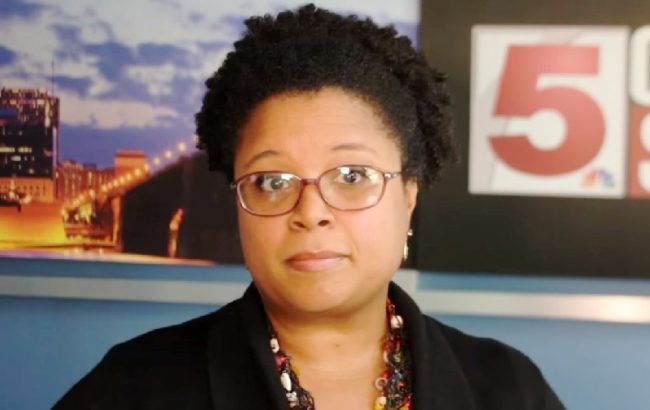 Days after she became the target of widespread and bipartisan outrage over a Facebook comment in which she expressed hope that President Donald Trump would be assassinated, Democratic Missouri State Senator Maria Chappelle-Nadal has apologized for the post.
During a press conference today at a church in Ferguson, Missouri, Chappelle-Nadal said she was sorry and that she had let many people down.
"President Trump, I apologize to you and your family," she stated at the presser.
However, she insisted that she will not resign despite a growing chorus within the state for her to step down. On Friday, Missouri Governor Eric Greitens, a Republican, called on her to resign. Highlighting her previous refusal to apologize for the comment, he stated that if she doesn't step aside, the state Senate can vote to remove her.
Meanwhile, high-profile state Democrats such as Sen. Claire McCaskill and Missouri Democratic Party chairman Stephen Webber have also called on Chappelle-Nadal to step down. The state legislator has dismissed these intra-party criticisms by labeling her Democratic detractors "Dixiecrats."
Following her since-deleted Facebook comment, the St. Louis Post-Dispatch noted that Chappelle-Nadal has received a number of racist messages stating she deserves to be beaten raped or killed. Chappelle-Nadal has said she's received numerous death threats in the wake of the post.
It remains to be seen if her apology will calm the outcry against her or the demands that she resign. Even if she doesn't step down or is forcibly removed by the state legislature, Chappelle-Nadal's time in office will end in 2018 due to term limits.
[image via screengrab]
—
Follow Justin Baragona on Twitter: @justinbaragona
Have a tip we should know? [email protected]