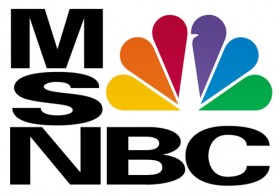 Yesterday, MSNBC.com announced its plans to buy EveryBlock, an upstart young website that aggregates newspaper articles, blog posts, Flickr photos, and public records like restaurant inspections and crime reports city block by city block to create so-called "hyper-local coverage" in fifteen cities. Since it was founded two years ago, the site had been running on a grant from the Knight Foundation, which recently expired. EveryBlock's founder, Adrian Holovaty, told journalism.co.uk that in its current form, the site only does "five percent of what we want to do with it" and that it will "expand profoundly" with MSNBC.com's backing.
This could spell out yet more bad news for newspapers. Over at Reflections of a Newsosaur, newspaper veteran Alan D. Mutter asks, with some righteous indignation, "How could MSNBC.Com have scooped the newspaper industry by buying Everyblock.Com?"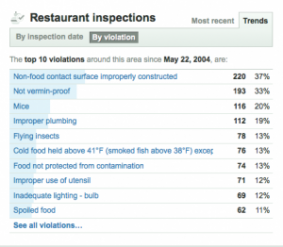 EveryBlock's blog and news aggregation are neat, but not quite revolutionary; it's the wealth of civic information on the site really is unique. I speak from personal experience: discovering EveryBlock's "Restaurant Inspections" feed a few weeks ago ruined a few of the restaurants in my neighborhood for me, once I discovered that they were rife with mice, spoiled food, and "flying insects." With MSNBC.com's deep pockets and newsroom behind it, the site, which in its current incarnation looks decidedly startuppy, could turn into a bigger destination for users and a ready source of in-house news stories.
But forget the editorial side: if the EveryBlock/MSNBC.com alliance really takes off, it could hurt local newspapers where it really hurts — their checkbooks.
According to Fast Company, online ad spending in the U.S. is currently flat, but online local-ad spending is projected to grow 5.4%. EveryBlock isn't the only way to capture that flow, and it's still unsteady enough that news outlets still have some time to play hyper-local catchup. But if they continue to stagnate, they'll suffer the humiliation of being beaten at their own game by a website founded by a software company and a television network.
Related: Rex Sorgatz Interviews EveryBlock founder Adrian Holovaty [Fimoculous]
Have a tip we should know? [email protected]