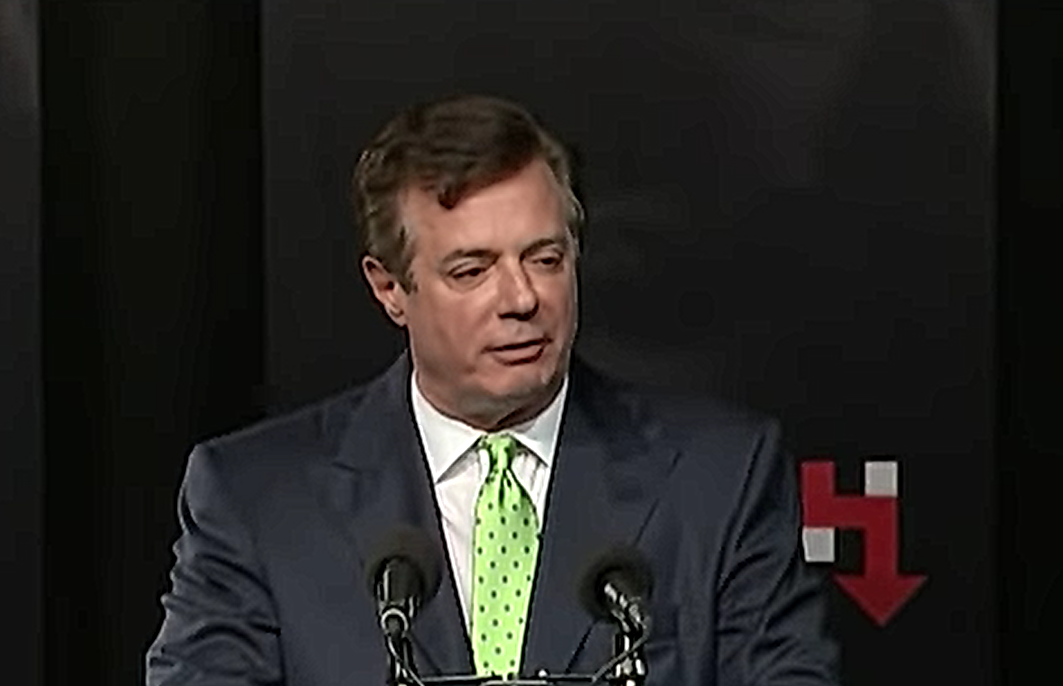 During a Wednesday interview with the New York Times, Donald Trump said that special counsel Robert Mueller would cross a line if he began digging into his family's finances.
Bloomberg reports that "in early June, Mueller began hiring lawyers with extensive experience in dealing with fraud, racketeering, and other financial crimes to help him investigate whether Trump or his associates worked with Russia to undermine Hillary Clinton during the election."
And now, the Wall Street Journal is reporting that Mueller is investigating possible money laundering involving Donald Trump's former campaign manager, Paul Manafort, as part of the investigation into whether the Trump campaign colluded with anyone with ties to the Kremlin in an effort to interfere in the 2016 presidential election.
According to the Journal, "Mueller's review of Manafort's financial transactions has been in the works for several weeks."
Mueller is not the only one interested in the financial dealings of Manafort. New York Attorney General Eric Schneiderman and Manhattan District Attorney Cyrus Vance Jr. are also looking into Manafort's real estate transactions for possible money laundering and fraud, according to The Hill.
The Senate and House intelligence committees also are probing possible money laundering by Mr. Manafort, according to people with knowledge of those investigations, the Journal reports.
The Justice Department reportedly requested Manafort's banking records as part of the Russia probe back in April, prior to Mueller's hiring.
Manafort is expected to appear before the Senate next week along with Donald Trump Jr. and Jared Kushner to discuss their recently revealed meeting with a Russian lawyer during the 2016 campaigning.
[image via screengrab]
Have a tip we should know? tips@mediaite.com