Nancy Pelosi Calls on Paul Ryan to Dump Devin Nunes as Intel Committee Chairman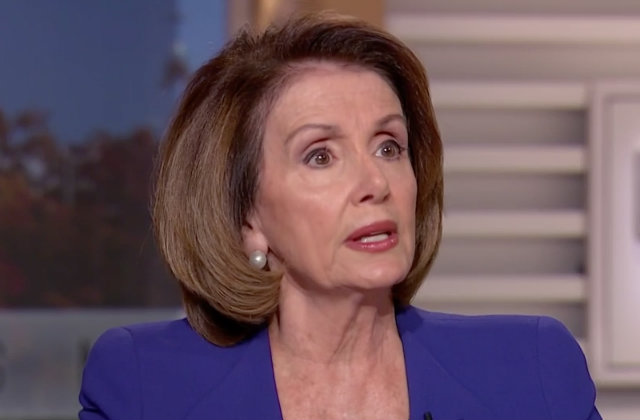 In light of Rep. Adam Schiff's accusation that Rep. Devin Nunes made "material changes" to the memo sent to the White House from the one reviewed by Congress, Democratic Leader Nancy Pelosi called directly on Speaker Paul Ryan to remove Nunes from his chair on the Intel Committee.
.@NancyPelosi requesting that @SpeakerRyan remove Devin Nunes as Intel Committee chairman pic.twitter.com/ErTWhCDMZa

— Joe Perticone (@JoePerticone) February 1, 2018
"From the start, Congressman Nunes has disgraced the House Intelligence Committee," Pelosi wrote. "Since pledging to recuse himself from the Trump-Russia investigation, Congressman Nunes has abused his position to launch a highly unethical and dangerous cover-up campaign for the White House."
Pelosi then launched into an attack on House Republicans and called on the speaker to end their pattern of deception and obstruction.
"It is long overdue that you, as Speaker, put an end to this charade and hold Congressman Nunes and all Congressional Republicans accountable to the oath that they have taken to support and defend the Constitution, and protect the American people."
The Nunes memo, as it has come to be known, contains sensitive and classified information about the FBI, and purports to show bias at the highest levels of the bureau.
The FBI – in a rare public statement – expressed "grave concerns" about releasing the memo to the public.
"The integrity of the House is at stake," Pelosi concluded. "We look forward to your immediate action this subject."
[image via screengrab]
Have a tip we should know? [email protected]