NBC Faces Wave Of Social Media Criticism For Tape-Delayed Olympics Coverage, Spotty Live Stream
NBC Faces Wave Of Social Media Criticism For Tape-Delayed Olympics Coverage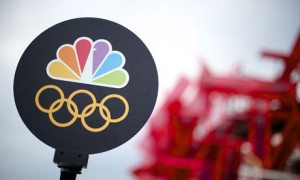 NBC holds the exclusive rights to air the Olympics in the United States, and following the uproar over the network's decision to cut a tribute to a terrorist attack on London in order to air an interview between Ryan Seacrest and Matt Lauer, over the weekend the network has been strongly criticized for how it has been covering the events. The backlash has gotten so large, it has inspired its own Twitter hashtag: #nbcfail.
RELATED: How To Ruin An Olympic Opening Ceremony
NBC has made the decision to tape-delay the Olympic events in order to air them in primetime. On Saturday, a swimming event won by American Ryan Lochte aired on NBC after the race had begun, well after everyone with an internet connection knew who won the race. Brian Williams reported the news on-air before the primetime coverage, which led to Williams telling viewers yesterday that they should turn away from their screens if they didn't want the events to be ruined for them.
Meanwhile, various individuals from NBC have been defending their network's coverage on Twitter as well. Anthony Quintano, a senior community manager at NBC News, tweeted the following on Saturday.
mmmm nobody is complaining that Ryan Lochte and Michael Phelps just spoiled audiences with their tweets.

— Anthony Quintano (@AnthonyQuintano) July 28, 2012
The Associated Press highlights an exchange on Twitter between TV critic James Poniewozik and Jim Bell, NBC's executive producer for the Olympic Games.
James Poniewozik… tweeted that "NBC tape delay coverage is like the airlines: its interest is in giving you the least satisfactory service you will still come back for."

That drew a quick response from NBC's Bell: "You do know that all sports events are being streamed live right?"

"I do, indeed!" replied Poniewozik. "Have enjoyed it. Apparently a lot of folks still prefer watching it on TV."
USA Today's Michael Hiestand opened his analysis of the coverage by remarking that "we live in an era of such high-speed new media that a decades-old approach that delays information for hours would seem to be laughable… Right?" He suggests that NBC can still air the events in primetime, but could also "show events live during the day."
In fairness, NBC is live streaming the events as they happen, but that has brought on criticism of its own. New York Times sports columnist Richard Sandomir breaks it down thusly.
By streaming all sports live to an audience more ravenous than ever for video content on computers, iPads and smartphones, NBC might have believed it had found a complaint cure-all. If no streams were held until the events aired on tape in prime time, how could anyone complain about delay? If fans absolutely had to see Michael Phelps swim live, they could see it. Up to 40 live streams are available at once. Such a fetching bonanza sounds ideal, doesn't it?

But people want what they want when they want it — and they don't want the video to freeze, skip, pixelate or buffer excessively. Some who wanted to watch Phelps race Ryan Lochte live (many hours before they raced, on delay, on NBC) were disappointed when the live streams seized up as if hexed by an NBC rival…

In marquee sports like swimming, diving and gymnastics, the live feed runs once, with no replays available, until it has run in a packaged, delayed form on NBC. Indeed, it is not available to replay online until the network's West Coast prime time show ends.
Oh, well. There's always the BBC.
[Image via]
—–
Follow Josh Feldman on Twitter: @feldmaniac
Have a tip we should know? tips@mediaite.com
Josh Feldman - Senior Editor