NBC News Chief Andy Lack Accused of Ignoring Sexual Harassment Claims in New Report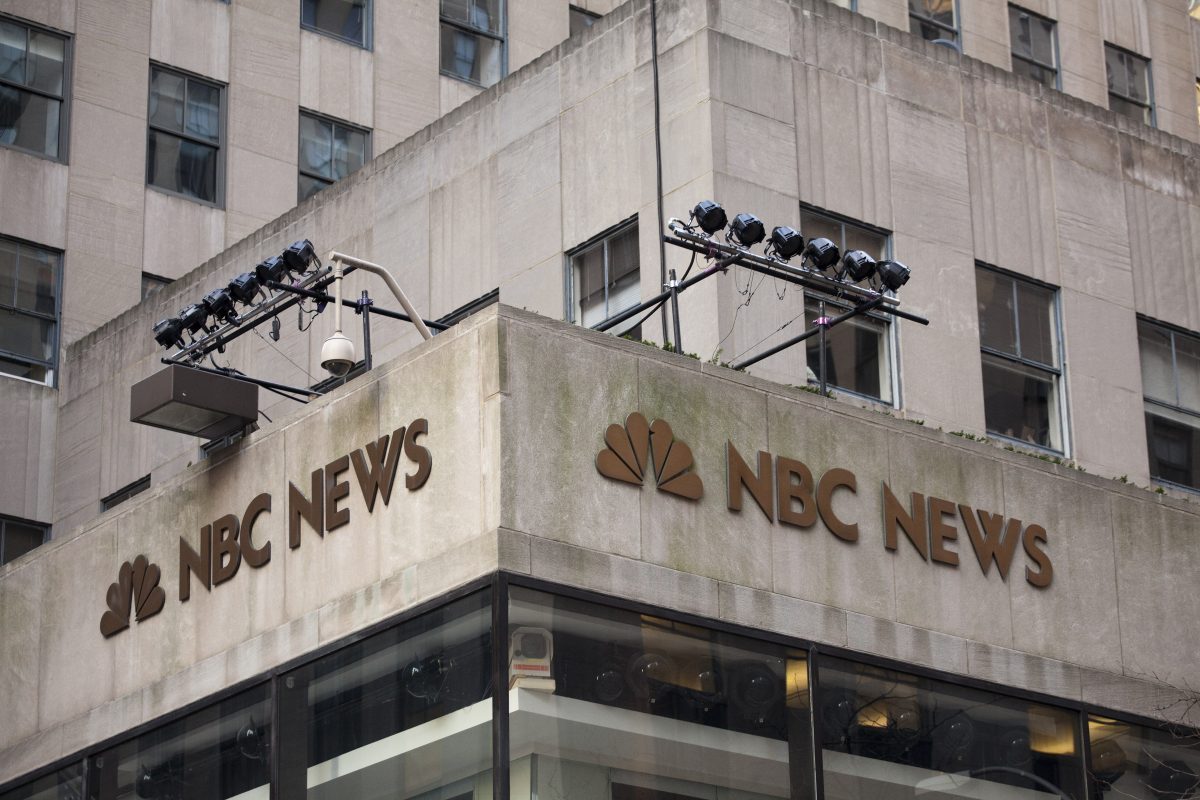 A stunning new report out Friday night detailed NBC News chairman Andy Lack's allegedly troubling handling of a series of sexual harassment allegations against his employees.
"Again and Again, Accused Sexual Harassers Kept Their Jobs Under NBC News Chief Andy Lack," the report from Lachlan Cartwright and Max Tani is headlined. It takes a deep dive into Lack's handling of misconduct at NBC News, as well as his past at Sony BMG Music Entertainment and CBS News before that.
At NBC News, the Daily Beast reported, Lack has "been directly blamed" for the decision to spike Ronan Farrow's investigation into allegations against Harvey Weinstein.
One of the men tasked with reviewing Farrow's reporting—a key executive under Lack—was himself an accused sexual harasser, multiple sources told The Daily Beast. Under Lack's tenure, NBCUniversal paid the accuser nearly $1 million for her silence.
That's David Corvo, the Senior Executive Producer for Primetime News, who reportedly harassed a female coworker for three years at the network.
At Sony, where Lack worked as chairman and CEO in the early 2000s, he reportedly protected Charlie Walk, a music executive who sent sexual messages and graphic porn to female co-workers.
Per the Beast: "Soon after finding the messages, executives said, they repeatedly implored Lack to address Walk's sexual harassment. Each time, Lack declined to act."
"I kept telling him: 'You must do something about this. It's imperative,'" an executive told the Daily Beast. "Andy would turn a blind eye to making difficult decisions."
According to the Daily Beast, an NBC News spokesperson denied the claim and Sony declined to comment.
Walk continued to harass Sony employees, the Daily Beast reported, after Lack was told of his misconduct. In a Rolling Stone report out earlier this year, Walk was accused of exposing his penis to women and inappropriately touching them.
The Daily Beast report goes into great detail on the disturbing allegations against Walk, as well as Lack's apparent inaction despite being repeatedly confronted with the misconduct.
Mediaite reported last month that the Daily Beast was working on a bombshell story that had NBC News executives panicked. When asked about this latest report, a source told Mediaite this is not the end of the Daily Beast's reporting on the network's woes.
[photo via Getty Images]
Have a tip we should know? tips@mediaite.com
Aidan McLaughlin - Editor in Chief