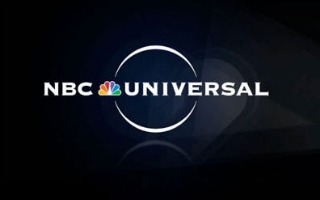 Ten NBC stations are enforcing strict guidelines on what their employees can post and share online, even on personal social media accounts not affiliated with the network. As TVNewsCheck's Diana Marszalek reports, everyone at these ten stations — "from interns and production assistants to reporters and anchors" — is prohibited from engaging in or posting "anything that compromises the integrity and objectivity of you or NBCUniversal."
RELATED: Suspended Politico Reporter Joe Williams Tweeted 'Racism' Politico's 'Secret Sauce'
According to the stations' guidelines, this includes posting opinions on newsworthy issues that have not first been cleared by a manager, re-Tweeting or sharing items, and posting news items that haven't been verified by the station. The guidelines also extend beyond Facebook and Twitter to include social media activity like, say, posting comments on YouTube or checking in on FourSquare.
The stations' ombudsman, Kevin Keeshan, notes that the rules are in place because, when you work for these stations, "You're a journalist. Act as if you're a journalist. This is a vocation, not just a job." As such, employees are required identify themselves as NBCUniversal employees across social media platforms.
Your work is your life, basically.
While these guidelines might seem, as one journalism professor Marazalek interviewed phrased it, downright draconian, they do make sense in a work context, particularly when one works in news media. Here, not only are you a journalist representing a journalistic brand, but everyone consuming the content you create and share via social media is also something of an armchair journalist, ready and willing to craft a story out of a drunk Tweet or embarrassing FourSquare check-in or the fact that you have a Friendster account. Of course, one would hope that a tendency towards self-censorship would prevail in such cases, and an intern is not going to have the same clout (insert "Klout" joke here), recognition or representation value as an anchor. I can only add that "thankfully," Mediaite editors have no such guidelines for our social media usage. (By the way, have you noticed that some of our writers have been linking to their Twitter profiles at the bottom of their posts? It's a good way to keep in touch with us, if you so wish. You'll get breaking news coverage, insightful commentary, and the occasional picture of a really good sandwich.)
What do you think about these stations' guidelines? Does your work have something similar? Do they know the kind of things you're writing in Mediaite comment threads?
h/t TVNewsCheck
Have a tip we should know? tips@mediaite.com