NBC's Vicious Treatment of Megyn Kelly Began Long Before Her Blackface Gaffe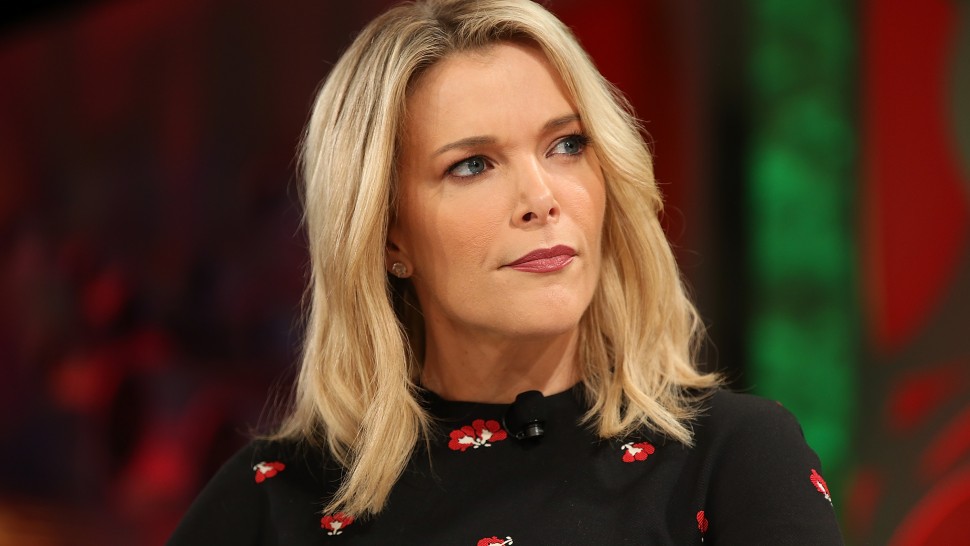 It appears that Megyn Kelly's tenure at NBC is coming to a close, as the network announced the cancellation of her show on Friday amidst reports they're working on an exit deal after remarks she made earlier this week about wearing blackface on Halloween.
When you stop and think about it, it all happened so fast. So let's rewind and dissect the comments that derailed her show.
The subject was how the "costume police" are cracking down on outfits ahead of Halloween. And among various costumes that were deemed offensive, Megyn Kelly asked the panel "what is racist?" She then spoke about how white people who put on blackface and how black people who put on whiteface "get in trouble," but that it was "okay" when she was a kid as long as they dressed as a character. She later mentioned Real Housewives star Luann de Lesseps dressing up as Diana Ross (making her skin look darker) and expressed how she didn't know how that "got racist" since "who doesn't love Diana Ross?"
For the record, Megyn Kelly wasn't "defending blackface" as many of her critics accused her of doing. She was genuinely asking why specifically on Halloween is putting on blackface offensive if the intention was to be respectful and not racist. That being said, Kelly's biggest errors were that she failed to acknowledge the racist history associated with blackface and posed such questions to an all-white panel. And because no one was there to directly address those questions at the time, it became a viral controversy.
Kelly offered an apology to her colleagues as well as an emotional one on-air the next day. What has been really overlooked in all of this is how she invited commentators Roland Martin and Amy Holmes onto her show to discuss the history and negative impact of blackface.
Sadly, that wasn't enough to save her job, and now she is being smeared by NBC.
But let's be clear: NBC wanted to rid themselves of Kelly for the longest time and they seized on this gaffe as an opportune moment to do so.
Ever since she joined the "Peacock Network" in 2017, stories based on anonymous sources from the network have leaked to tabloids about how much Megyn Kelly is hated by her colleagues. Perhaps they see her as tainted for being associated with Fox News for so many years and the political baggage that came with that. And as The Hill's Joe Concha pointed out, NBC set her up to fail. From placing her Sunday magazine show in the same time slot as the ratings juggernaut 60 Minutes, to snubbing her at the 2018 Winter Olympics in PyeongChang alongside other Today Show hosts and inviting ex-NBCer Katie Couric instead, it seemed just from an outsider's perspective alone that Kelly was never exactly welcomed.
It wasn't until this gaffe, however, that NBC showed (in non-anonymous source fashion) how they truly felt about her.
Lester Holt dedicated an entire segment of Tuesday's broadcast of The Nightly News to her blackface comments, which even invoked her embarrassing insistence that Santa Claus is "white" from her Fox News days back in 2013. NBC late night host Seth Meyers and writer Amber Ruffin mocked her in a whole standalone skit. And on Wednesday morning, within hours of Kelly's tearful apology, her colleagues shamed her on The Today Show. Savannah Guthrie called Kelly's remarks "uncomfortable," Craig Melvin called them "stupid" and indefensible," and Al Roker insisted she "owes a bigger apology to folks of color around the country." And NBC News chairman Andy Lack showed her no mercy either, saying that there was "no place on our air or in this workplace" for her comments in internal remarks to staff that were leaked. Even on Friday morning, the Today Show continued to air the network's dirty laundry and practically boasted their ongoing exit talks with the anchor.
In other words, NBC was no longer just backstabbing her off-camera, they were conspiring her demise on-camera.
It's fairly obvious why NBC hyped its own controversy — they saw this as an easy way to get rid of Megyn Kelly. What's ironic is that her offense pales in comparison to the wrongdoings of other NBC talent. Joy Reid got to keep her job after it was discovered that she had a history of homophobic and offensive blog posts and not only absurdly claimed her blog was retroactively hacked, but even alleged she had the FBI investigate it. Brian Williams was merely reassigned to MSNBC after he was caught lying about his news coverage of various events. Veteran Tom Brokaw was protected from the accusation by multiple women of sexual misconduct. Matt Lauer was shielded for decades until he was exposed as a serial harasser. And no one has been punished for the ostensible attempt to bury Ronan Farrow's bombshell report on Harvey Weinstein. But it was Megyn Kelly's questions about blackface on Halloween that were apparently a bridge too far?
Did Megyn Kelly deserve criticism? Yes, but the stake she was burned at had already been erected well before her blackface remarks. Ratings aside, Kelly had already been pushing too many internal buttons, asking too many questions about those other NBC issues.
This messy divorce, while inevitable, was necessary. NBC has been involved in a covert campaign to impugn her credibility for many months and then they were handed this gift of a gaffe. And whatever her next destination is, let's hope she'll go back to her roots and do what she does best; sharp, sometimes biting, political analysis. After all, it's what made Megyn Kelly a star and what brought her down in the mornings at NBC.
[image via Getty]
This is an opinion piece. The views expressed in this article are those of just the author.