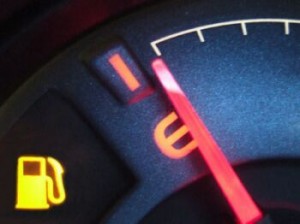 As the late Seamus Romney might say, "This shouldn't happen to a dog!"
Republican Presidential Quixoteful Newt Gingrich has consistently refused to feel the fork, insisting he's not going broke, and that he'll go all the way to Tampa. If he does, the former House Speaker might have to skip Utah, where his campaign's check for the $500 ballot fee has bounced, according to ABC News.
From ABC News' Elicia Dover:
Republican presidential candidate Newt Gingrich may not appear on the ballot for the June 26 Utah primary, after a $500 check — the required filing fee — bounced, an official said.

State election director Mark Thomas told ABC News that a $500 check given by the Gingrich campaign to secure his place on the Utah ballot bounced on March 27.

"Our office immediately attempted to contact the campaign and the designated agent but no phone calls were returned," Thomas said. "We also asked the state Republican Party to assist us, but they also could not get into communication with them, although I do not know how they attempted to contact them."

One source close to the campaign told ABC News that the Gingrich campaign recently changed finance and accounting staff. The designated agent who filed the paperwork for the campaign was Wallace Woodruff "Woody" Hales, though Hales still works for the Gingrich campaign.

If the fee is not paid by April 20, Gingrich will be disqualified from the ballot.
The news broke the same day Newt, upon hearing of former Pennsylvania Sen. Rick Santorum's exit from the race, declared himself "The Last Conservative Standing," a quote that couldn't be a better parody of the Monty Python "Black Knight" scene if it was intentional. "'Tis but a scratch," indeed.
This isn't Gingrich's first brush with embarrassing ballot woes. He failed to make the Virginia Republican primary ballot when about 1,500 of his petition signatures turned out to be fraudulent. Now, after nastily dubbing President Obama the "Food Stamp President," it turns out Gingrich is the "Rubber Check Candidate."
This is an opinion piece. The views expressed in this article are those of just the author.