NJ Police Association: Christie Politicizing Police With 'Law Enforcement Appreciation Day'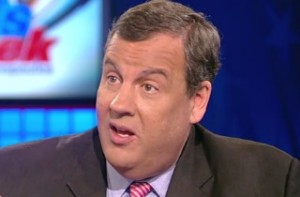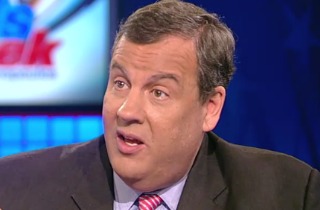 The New Jersey state police association rejected a move by Gov. Chris Christie to make tomorrow "Law Enforcement Appreciation Day," accusing the Republican presidential candidate of politicizing police to gain traction in the national polls.
Patrick Colligan, head of the NJ State Policemen's Benevolent Association, said in a statement that Christie's announcement indicates he is "grasping at anything that might possibly give him a boost on our backs."
"The reality is that our officers deserve respect and appreciation every day and not just when Chris Christie is polling within the margin of error," Colligan said.
Christie's executive order came on the same day President Obama visited the Garden State to discuss criminal justice reform. At a press conference Monday, Christie––who has been critical of Obama's relationship with the police––told a group of officers, "it's important for the state to recognize and acknowledge the great sacrifice and contribution all of you are making."
"There's a chill wind blowing through law enforcement in this country, where officers do not feel as appreciated or as safe as they need to," Christie added.
But Colligan said NJ police "have not felt appreciated by the governor since he took office" as the governor's policies "have driven thousands of officers to retire, led to hundreds of officers being laid off and left thousands of officers in danger in understaffed and underfunded departments."
Colligan asserted there are "simple ways" Christie can show his appreciation for police. "We would appreciate Gov. Christie holding to the sacred trust promise he made when he was a candidate for governor in 2009 and meeting his obligation to fully fund the pension system," he added.
[Image via screengrab]
—
>> Follow Elizabeth Preza on Twitter (@lizacisms)
Have a tip we should know? tips@mediaite.com