Daily News Learns Teenager Picked 'Ground Zero Mosque' Location, Awkwardness Ensues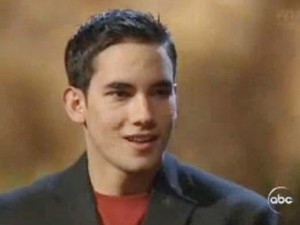 If you're the 19-year-old kid who, while just doing your job, unknowing helped select the location for the Muslim community center near Ground Zero, life is probably a bit awkward right now, what with the wall-to-wall attention your job performance has drawn. Life is probably a tad more awkward, however, for the reporter breaking the kid's story. On the one hand, you've got a national controversy. On the other hand, we're talking about a kid here. Props, then, to NY Daily News writer Michael Daly for his handling of the awkward revelation.
Now 23, Columbian-born immigrant Francisco Patino was 19 when he appeared as a finalist on the first season of "American Inventor". Before he was eliminated, he caught the attention of real estate developer Sharif el-Gamal. Gamal, of course, is the developer behind the proposed Muslim community center at Park 51, and he offered Patino a job that included scouting locations in downtown Manhattan for a project. Patino compiled a list of suitable locations, only learning later that Gamal was planning to build the Muslim community center.
Daly is careful to explain the circumstances surrounding Patino's inadvertent selection of the site. And though it's awkward to realize a national controversy essentially rests on the shoulders of an unwitting kid who was just doing his job, Daly goes to great lengths to explain exactly why Patino shouldn't be dragged through the mud of the national debate:
We solemnly called it hallowed ground and spoke of the importance of remembering the murdered innocents, yet five years after the attack we had yet to build a memorial.

Human remains were still being recovered in 2006 because there had been such a hurry to get traffic on West St. moving again that an area under a service road had not been properly searched.

The Deutsche Bank building on the other side of The Pit was being demolished with such criminal indifference to fire safety that two firefighters eventually would be killed there.

And the Burlington site was available in the first place only because businesses were not answering the call to stand up to the terrorists by relocating downtown.

Patino may not have been aware of any of these particulars, but nobody who walked down Park Place in 2006 could feel the area was being treated as sacred ground. He surely could not have imagined the passions and pain that would be roused four years hence.
It's perhaps worth noting that, in a previous (and moving) column, Daly came out in support of the community center despite his close ties to firefighters who died on 9/11. That said, Daly's stance on the community center shouldn't discount the thoughtful defense he makes for Patino, even as he breaks the story.
Have a tip we should know? tips@mediaite.com