Obama Campaign Memo On Response To 'You Didn't Build That' Attacks: Hit Romney For Raising Milk Fees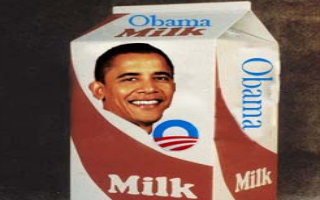 A memo from Democratic National Committee director Brad Woodhouse obtained by Buzzfeed outlines how the reelection campaign of President Barack Obama will continue to respond to Mitt Romney's attacks on the President's "you didn't build that" comments. The memo details how the Obama campaign will get off the ropes and retake the offensive against the Republican's presumptive presidential nominee with a comprehensive list of attacks the campaign will levy against Romney – one such attack line that stood out is the Obama campaign's intention to go after Romney for raising fees on milk while he was Massachusetts' governor.

RELATED: Ed Rendell Slams Pro-Obama SuperPAC Over Anti-Romney Olympic Ad
The memo details how the Obama campaign intends to take the gloves off against Romney to counter his "out of context" attacks on Obama's full-throated defense of the public sector as the mother of invention.
If you're the Governor that raised a fee on milk and attempted to impose a $10 fee for a state certificate of blindness, it becomes clear why Mitt Romney doesn't want to talk about his record as Governor on jobs or the economy or budget and taxes.
The memo touches on nearly every attack the Obama team has against Romney: from his advocacy of structured bankruptcy for Detroit's troubled automotive firms in 2009, to his job creation record in Massachusetts, to his support for Rep. Paul Ryan's (R-WI) budget restructuring plan to his Swiss bank accounts.
Buzzfeed describes the memo as outlining Obama's "nuclear" strategy against Romney. The Obama campaign has waged a messaging campaign against Romney over the course of the summer that has taken a serious toll on the GOP presidential candidate's favorability numbers. But that gain has come at a cost for team Obama.
A recently released NBC News/Wall Street Journal poll, taken between July 18 – 22, shows that Obama's favorability ratings have plummeted – even in a poll that sampled 11 points more Democrats than Republicans.
Obama's favorability in that poll went from 47/38 in June to 49/43 in July – with 32 percent viewing him "very negatively." Only 12 percent see Romney running a "negative campaign" while 22 percent say the same of Obama.
That could change when Romney is free to spend on advertising after his party's nominating convention, but the Obama campaign has to be hoping that they mount a few ads that misfire as badly as the Bain attacks have. After spending $38.2 million in June attempting to define Romney negatively, they have little to show for their efforts.
If Bain, tax returns and outsourcing attacks have faltered, it's doubtful that raising milk fees will move the public opinion needle appreciably.
h/t Buzzfeed
> >Follow Noah Rothman (@Noah_C_Rothman) on Twitter
Have a tip we should know? tips@mediaite.com