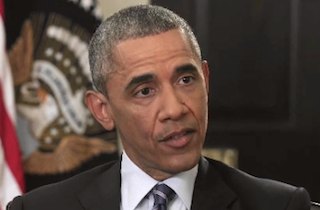 With less than 17 months left in his presidency, President Obama was supposed to be measuring the curtains at his library in Chicago by now. As we've seen in modern politics, second terms never end particularly well for Republicans and Democrats alike.
Bill Clinton was impeached late in his tenure and left office in 2001 with the country going into recession (albeit, with sky-high approval after GOP overreach on Monica). And of course, George W. Bush left office with the country in the midst of great recession. Barack Obama will likely leave about where he is now in terms of approval/disapproval unless something huge happens (economic crash or major terror attack). It certainly won't be like Reagan's (63 approve, 29 disapprove) upon leaving office, but it won't be Bush 43 (34/61) either…
Back in 2013 during the height of the Obamacare mess, many TV and print pundits (including me) declared this presidency was essentially over in terms of getting stuff that matters done was concerned. Not exactly a far-fetched notion, as it appeared it would be basically impossible once his party lost Congress (2010) and the Senate (2014, which was easy to see would happen given the map provided).
But a funny thing happened, as the lame duck never stopped quacking for the big-ticket items he was told couldn't be done. Know this: simple math dictates a president well underwater (Mr. Obama's Real Clear Politics average is at 44.7 approval, 51.3 disapproval) combined a short runaway of a term left, and not enough allies on Capitol Hill… should result in irrelevancy.
So without a majority in both houses or a majority backing of the public, exactly how would the president proceed? Gingerly? By aiming for the small stuff and hoping enough shavings make a pile? As we're seeing, that's not even remotely the strategy. And with political victories on the Trans-Pacific Partnership trade pact (which ironically was supported by most Republicans while shunned by the growing left wing of his own party) and the Iran nuclear deal (which got more partisan support than would be expected following the Chuck Schumer defection), the 44th president is having one of the more productive second- halves of second terms we've seen at 1600 Pennsylvania in quite awhile.
Note: this column doesn't exist in support of the Iran deal. Far from it. Short version: the deal is God-awful. Dealbreaker 1: Per a side deal originally exclusively reported by the Associated Press, Iran will be allowed to use its own inspectors at the secret Parchin nuclear site. That's like trusting the Patriots to inspect their own footballs. End of negotiation. Without verification–because the Iranians won't lie or anything–any deal of this nature is pointless. Precedent: (See: Korea, North). Dealbreaker 2: Sanctions being lifted isn't associated with Iran complying with the deal. In other words, Iran gets billions of dollars in relief/terror sponsorship funds ($150B total) before they even show they're adhering to anything agreed upon. But besides that…
Still, regardless of whether you support the deal or not (56 percent of Americans disapprove of the deal, including 58 percent of independents, according to the most recent CNN poll) is irrelevant in terms of the context here. Because despite all of the headwinds, a lame-duck, relatively unpopular president with no majorities in Congress or the Senate somehow still gets a historic deal done.
Yes… you can disagree with this Commander-in-Chief. Yes… you can count the days until he's a private citizen again. You can hate the Iran deal.
But you can't disagree that he doesn't keep doing what he thinks is right. And you can't count on him going quietly.
His judgment is beyond questionable. His determination is not.
Lame duck?
Nope… not even close.
— —
Follow Joe Concha on Twitter @JoeConchaTV
Editor's note: Congratulations to Joe Concha and his family on his newborn son Liam Joseph Concha!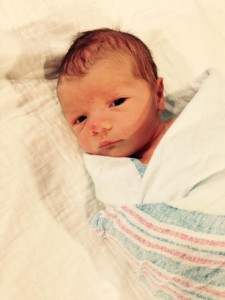 Have a tip we should know? [email protected]