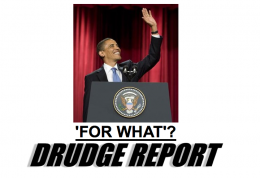 Was anyone not surprised to wake up this morning to news that President Obama had won the Nobel Peace Prize? "In a stunning surprise" was how the Times phrased it. Stunning indeed. Also, why? It may seem like lifetimes but Obama has only been president for nine months! Also, the nominations for the prize closed ELEVEN DAYS after Obama was inaugurated. What exactly has he done to deserve a Nobel Peace prize? No doubt a certain quarter of the right wing will be spending the day pointing out everything he hasn't done. Even the Times seemed to edge toward that thinking:
With American forces deployed in Iraq and Afghanistan, President Obama's name had not figured in speculation about the winner until minutes before the prize was announced here.
Yes! Not terribly peaceful. The Nobel board says Obama "has created a new international climate," which is basically a diplomatic way of saying congratulations on not electing another George W. Bush!!
The view from Twitter reveals a similar sense of surprise from media folk across the board. Also the growing sense that maybe Obama should consider turning the prize down. Give it a couple of more hours to sink in before the real backlash begins. Take a look.
"Should Pres. Obama accept the Nobel Prize? Should he suggest the award is premature and there might be others more deserving?"

Nick Kristof: My blog on Obama's Nobel: it's premature, esp when so many are risking lives doing fab work. http://tinyurl.com/ylbrkw

The Note (Rick Klein): wondering if confused react to Obama Peace prize has to do w/ sense that Nobel folks seem to be describing Jan. 20 Obama, not Oct. 9 Obama
5 minutes ago from web

George Stephanopoulos: Best Obama-Nobel Jokes http://bit.ly/2CqNuC

Marc Ambinder: RT @dbgrady: All my life, I've said, "Bomb the moon, and the world will bend to your will." Well played, President Obama. Enjoy your Nobel.

David Folkenflik: Noting sniping about Obama's Nobel Peace Prize, Fox News' Wendel Goler says that puts RNC Chair Steele in roughly same camp as Taliban

Balk: Has it occurred to anyone that maybe Obama got the Nobel Peace Prize for all his work on the intractable Gates-Crowley conflict?

Howard Kurtz: Never thought I'd see Nobel Prize portrayed as a negative. But hard to fathom since O took office 2 wks before nomination deadline

"Does Nobel prize clerk requires photo ID and birth certificate when picking up? I smell a trap."

Felix Salmon: RT @smalera: Does Nobel prize clerk requires photo ID and birth certificate when picking up? I smell a trap.

Marc Lamont Hill – Am I the only one who thinks that awarding Barack Obama the Nobel Peace Prize is ABSURD?!?!?!

Michael Scherer: RT @marcambinder: RT @blakehounshell: For those perplexed, Committee has been awarding"aspirational" prizes for years http://bit.ly/qRhqS

@pourmecoffee: Nobel committee picks Obama for its fantasy peace team.

Mike Madden: RT @tfish77: obama? what was it, his passionate defense of bush torture policies, or his passionate refusal to investigate bush war crimes?

Mark Knoller: Should Pres. Obama accept the Nobel Prize? Should he suggest the award is premature and there might be others more deserving?

Jake Tapper: apparently the standards are more exacting for an ASU honorary degree these days

Rachel Sklar: ironic Obama gets Nobel Peace Prize on day the U.S. declares pre-emptive, unprovoked war on the moon

Rachel Sklar: BONK BONK BONK BONK BONK (That's the sound I imagine Hillary Clinton's head made banging against the wall this morning.)

Steve Krakauer: RT @mediaite …Nobel Peace Prize Problem: http://bit.ly/3yDlLz Spin this: #Obama was 11 days into presidency when noms closed

"Nobel Peace Prize Problem. Spin this: #Obama was 11 days into presidency when noms closed"

Patrick Gavin: Also, Arafat // You know who also has a Nobel Peace Prize? Kissinger. (Not actually a joke.) (via @anamariecox)


Chris Lehmann: Harry Reid flummoxed that Obama won Peace Prize without Olympia Snowe's backing.
40 minutes ago from TweetDeck

Ana Marie Cox: WE'RE EARTHLINGS! BLOW UP EARTH THINGS! http://bit.ly/18PomY #eatitmoon

Rachel Sklar: Obama is to the moon as Joe Wilson was to Obama

Ana Marie Cox: RT @lehmannchris: Biden now convinced he has a shot at the Chemistry prize. // Actually convinced he HAS the Chemistry prize.

Choire: I can't believe Sweden is upstaging our moon-bombing. (Among other things I can't believe! Thanks for making everything awkward!)

Mark Knoller: So — if Nobel cmte based its decision on speeches, Jon Favreau and Ben Rhodes won Obama his Nobel.

NYTimes: Also on our radar, literally: Moon bombing. Any minute now. http://bit.ly/2xCKGe

Glynnis MacNicol: Obama Nobel Prize translation: Congratulations America on not electing another GWB.

The Note (Rick Klein): RT @anamariecox Apparently Nobel prizes now being awarded to anyone who is not George Bush.

Marc Ambinder: RT @Goldberg3000: It might be smart for Obama to turn this prize down, at least until he achieves peace somewhere. Or trade for Olympics

ChuckT Political (Chuck Todd): Axelrod on MSNBC: nothing anyone expected. … Affirmation by the Nobel cmte "are important and significant."

NEXT: First Twitters announcing prize and early shocked reactions.

Have a tip we should know? tips@mediaite.com