Ocasio-Cortez Backs Tlaib: Brave of Her to Remind Country That 'Tokenism is Racism'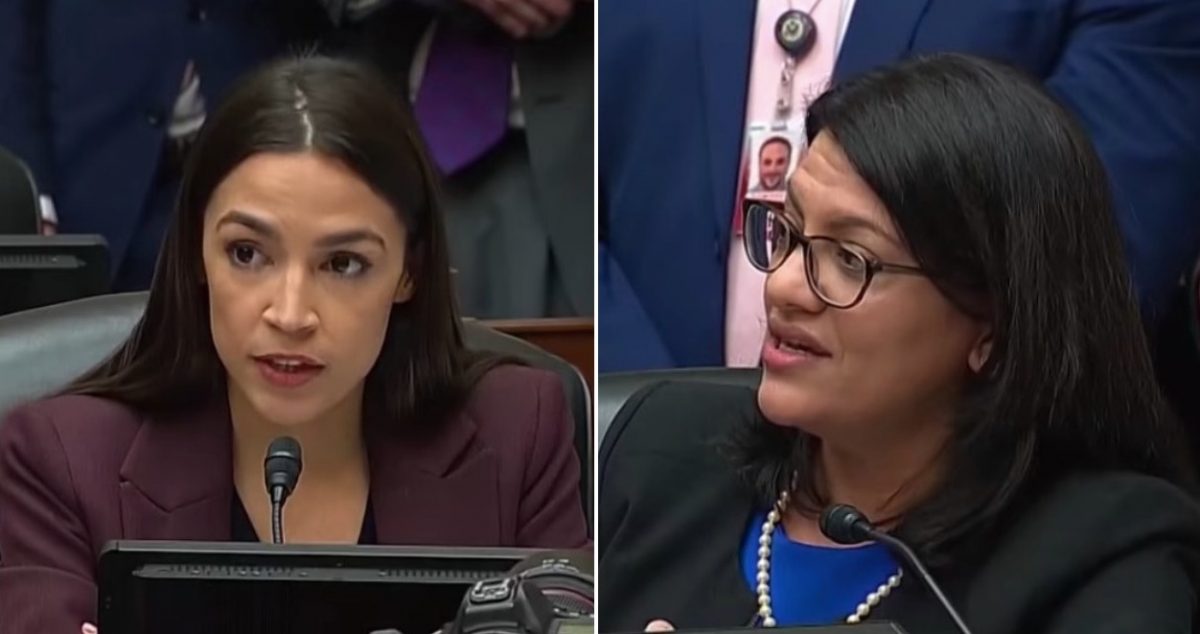 Rep. Alexandria Ocasio-Cortez (D-NY) showed her support for Rep. Rashida Tlaib (D-MN) after Tlaib accused Rep. Mark Meadows (R-NC) of being racist for using Housing and Urban Development official Lynne Patton as a "prop."
Ocasio-Cortez tweet it was "total bravery" for Tlaib to call out tokenism:
Total bravery from @RashidaTlaib as she reminds the nation that tokenism *is* racism https://t.co/z7K0idYd0F

— Alexandria Ocasio-Cortez (@AOC) February 28, 2019
Tlaib made her comments during Wednesday's hearing with former Trump lawyer Michael Cohen.
"Just to make a note, Mr. Chairman, just because someone has a person of color, a black person, working for them does not mean they aren't racist, and it is insensitive that some would even — the fact that someone would actually use a prop, a black woman, in this chamber, in this committee is alone racist in itself," she said.
Meadows fervently denied the accusation, with Tlaib saying it was not directed at him. They later had a conversation and two made up.
During her interview with CNN on Thursday, Tlaib doubled down and said Meadows' ploy was not the right way to hold a conversation on Trump's racist rhetoric and behavior. She added if she wanted to Meadows a racist, then she would have done because of her way of being "direct."
Have a tip we should know? tips@mediaite.com