Olympic Uniform Outrage Continues: Senate Dems Introducing 'Team USA Made In America Act Of 2012'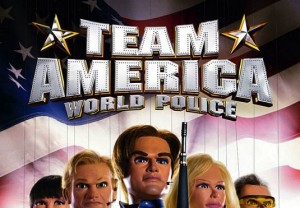 The controversy over the U.S. Olympics team wearing uniforms manufactured in China continues to demand the attention of our nation's lawmakers. The top Senate Democrat has called for the uniforms to be burned, and now six of his colleagues are planning to introduce a bill next week with the not-at-all over-the-top name "Team USA Made In America Act of 2012," as reported earlier by ABC News. The bill would require the U.S. Olympics team to wear uniforms manufactured right in the United States.
RELATED: Everyone, Please Stop The Outrage Over U.S. Olympic Uniforms Made In China
A spokesman for the U.S. Olympic committee told CNN today that the team is "privately funded" and that they're very proud to have Ralph Lauren as a partner. On their website, Ralph Lauren touts their involvement as a "privilege" and praises the Olympic Games as "the ultimate tradition of international competition, sportsmanship, and personal excellence."
But lawmakers want the Olympic uniforms to be made in America. The bill is being pushed for by the following Senate Democrats: Robert Menendez, Frank Lautenberg, Bob Casey, Chuck Schumer, Kirsten Gillibrand, and Sherrod Brown. A statement was released today explaining why they are pushing for Congress to pass the bill.
The new legislation's intention is to secure this policy for future Olympic Games, but the senators are still calling for the U.S. Olympic Committee to change this year's outfits out of principle.

"I call on the USOC to do the right thing for this summer's team," Sen. Menendez said in a statement today. "I call on my colleagues to help pass this bill to ensure we don't find ourselves in this appalling, embarrassing situation before the opening of the Sochi 2014 Winter Olympics."

The bill would amend the Ted Stevens Olympic and Amateur Sports Act to require the adoption of a policy that requires the uniforms to be "sewn or assembled in the United States with fabrics formed and cut in the United States or components knit to shape from yarns wholly formed in the United States. "
Gillibrand added, "From head to toe, Team USA must be made in America." Presumably she was only referring to their attire, and the bill will not contain any provisions to institute selective breeding at the USOC.
h/t ABC News
Have a tip we should know? tips@mediaite.com
Josh Feldman - Senior Editor